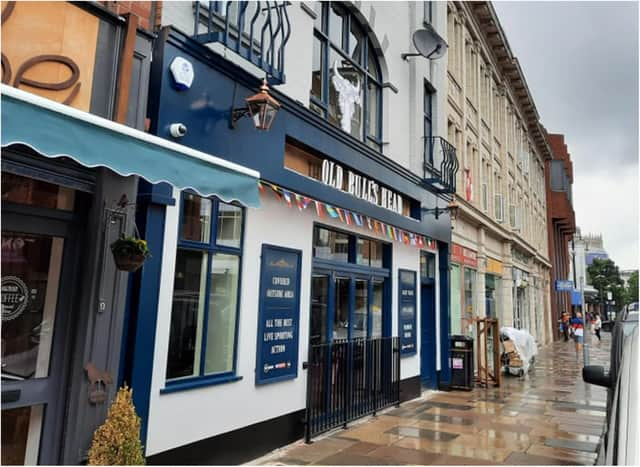 The Old Bull's Head has shut - just weeks after opening.
The Old Bull's Head in St Sepulchre Gate only opened for business earlier this month after undergoing a massive and costly refurbishment.
But less than two weeks after opening, the bar is now closed after videos emerged on social media of 'issues' during Sunday's England Euro 2020 game with Croatia.
Footage widely circulated on Facebook appears to show large groups customers ignoring social distancing rules and not wearing masks inside the bar, which was previously Paris Gate.
A clip was also circulated on social media of a member of staff at the pub sporting an Old Bull's Head branded t-shirt and challenging a man to a fight, calling him a 'scumbahg p**** and adding: "There's a car park here we can dance (fight) in. Ready whenever you are, you f****** moron."
Dan Swaine, Director of Economy and Environment at Doncaster Council said: "It was brought to our attention through social media that there had been a number of issues at the premises during and after the first England Euro football match.
"A joint local authority and police meeting was called with the licensee and management company involved.
"At the meeting we were made aware that those managing the pub at the time had been replaced and a whole new management team was being put in place and the premises would voluntarily close until matters were resolved.
"We are now working with the new team and the management company to ensure compliance is maintained."