'How they do that?' Car wedged in tight spot at Doncaster dealer impresses passer-by
This impressive bit of parking at a Doncaster car dealership has been praised after a passer-by was left puzzling: "How did they do that?"
Friday, 21st May 2021, 9:10 am
Matthew Roberts was out for a stroll when he spotted the white Renault Twingo wedged into a tight spot outside the Stoneacre dealership on York Road.
The car was impressively manouevred into place between two flagpoles, a road sign and with a brick wall to its rear, leaving him impressed with whoever managed to get it into place.
He said: "How did they do that? There's a wall behind, a flagpole to either side and a sign in front, so there's not much room for manoeuvre.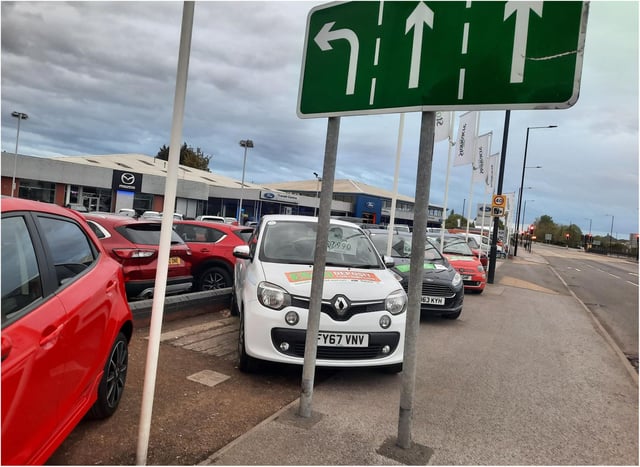 The Renault Twingo was impressively manoeuvered at Stoneacre.
"It looks like it would have been a bit of a tight squeeze to get it in at that angle, so hats off to the member of staff who managed it. I couldn't do it with my car!"
We have approached Stoneacre for comment on the prize parker.