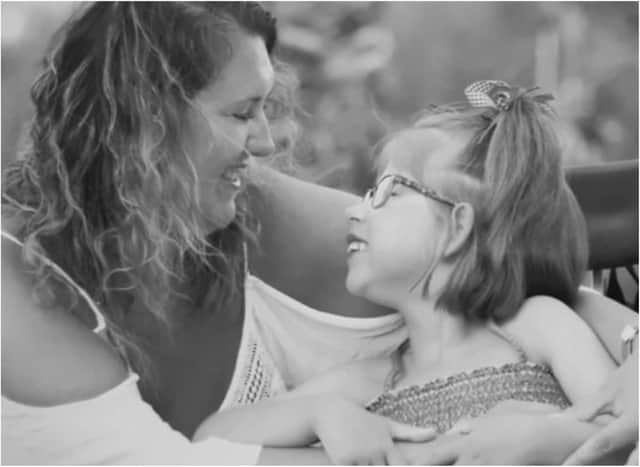 Danielle Housley has died at the age of 26, leaving behind her sister Jamie-Lee.
Danielle Housley, 26, died on Tuesday this week from organ failure and pneumonia after falling into a coma, with her parents having to make the heartbreaking decision to turn off her life support.
Danielle, who nursed people with autism and brain injuries, leaves behind a sister Jamie-Lee, nine, who suffers from a serious illness and needs round the clock care.
Now fundraising organiser Natalie Dohery has set up a campaign to raise money to pay for Danielle's funeral and also help to provide for Jamie-Lee following her death.
And within just a few hours of the fundraiser being set up, kind-hearted locals have already raised nearly £3,500.
She said: "We have set this up to try and raise funds to give Dani the very best send off that she truly deserves. As Dani was only 26 years old, no life insurance was in place and no savings, as no one expects to be burying their daughter.
"Dani has made a massive hole in a lot of people's hearts. Especially her mum and Jamie-Lee as the three of them together were the dream team. Such a lovely, caring and wonderful family."
A nurse at Examplar Care where she looked after and supported people with disabilities, when lockdown happened in March, she made the choice to temporarily move out of her home she shared with her mum and Jamie-Lee to protect her health so she could carry on being a valuable key worker.
Added Natalie: "Dani moved out to protect all the vulnerable people around her so she could still give her all to her service users.
"This was a very selfless act which has now cost poor Dani her life. Dani ignored her own health issue signs - being tired all the time - and cracked on helping people.
On June 22 when she returned home, her mum Sharon told her: "you look shocking and you are yellow," and an hour later an ambulance was called.
"She was admitted to hospital and given antibiotics, blood transfusions everyday, nil by mouth, scans and x-rays," added Natalie.
"All this was while Covid was around, so she couldn't see her family. Her mum, dad and Jamie-Lee couldn't visit. It was a very hard time for Dani as she was a very family oriented girl who loved to be around people."
Then on July 5, she was moved into intensive care and put on a life support machine after falling into a coma.
Two days later, her parents Sharon and Simon were told to prepare for the worst as her organs were failing.
She added: "Dani was just not responding to any treatment at all. Her parents had to sit and watch their daughter cruelly disappear right in front of them.
Sadly, on July 14, the pair had to make the most heartbreaking decision for any parent to ever have to make.
She said: "They had to decide whether or not to take Dani off life support. Dani sadly passed away at 5:55pm with pneumonia and organ failure."
She added: "Dani and Jamie-Lee were like two peas in a pod.
"They are the best of friends they kept each other going when things got tough. With Dani living at home with her mum and Jamie-Lee they were each other's rocks. The three of them were inseparable.
Jamie-Lee needs to undergo a major operation, which should have been March, to reconstruct her bladder, repair her lung and straighten her spine. This will also mean that the youngster will have to go into intensive care after the operation for her body to heal.
"Amazing, selfless, kind, loving, caring and the best daughter and big sister anyone could wish for," added Natalie.
"The financial burden is overwhelming for the Housleys and any donations will be hugely appreciated, however large or small that may be.
"Sleep tight gorgeous girl. You really were one in a million."
You can donate to the campaign HERE