Firefighters called as blaze starts in Doncaster woods
Firefighters were called after a blaze started in an area of Doncaster woodland near one of the borough's main roads this afternoon.
Saturday, 13th March 2021, 5:54 pm
Firefighters from Doncaster fire station dealt with the blaze, in woods near Great Yorkshire Way, in Auckley.
The trees had caught light at around 4pm this afternoon. The cause it unknown at present.
Officers had to carry water from the road to the scene of the fire because of the distance from the carriageway. The crews spend more than half an hour on the scene.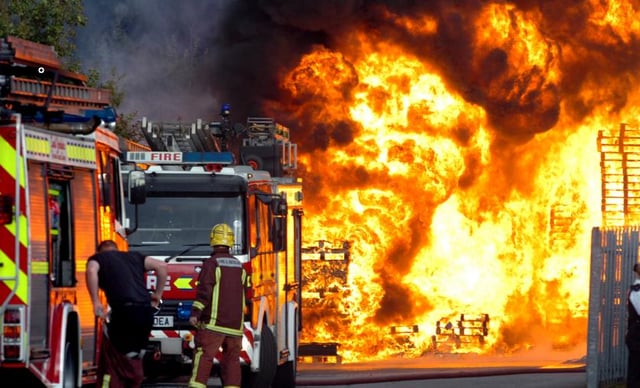 File picture shows Doncaster firefighters in action on a previous occasion
In these confusing and worrying times, local journalism is more vital than ever. Thanks to everyone who helps us ask the questions that matter by taking out a subscription or buying a paper. We stand together. Liam Hoden, editor.