Fire crews called in after huge blaze erupts at side of Doncaster motorway
Fire crews spent nearly 90 minutes tackling a blaze after fire broke out at a traveller camp alongside a Doncaster motorway.
Tuesday, 8th June 2021, 5:29 pm
Crews from South Yorkshire Fire and Rescue were called to the fire at 3:38pm on Lands End Road, Thorne yesterday.
Building waste and rubbish was involved in the fire and is believed to have been started deliberately.
One fire crew from Thorne station attended the incident. They left the scene at 5pm.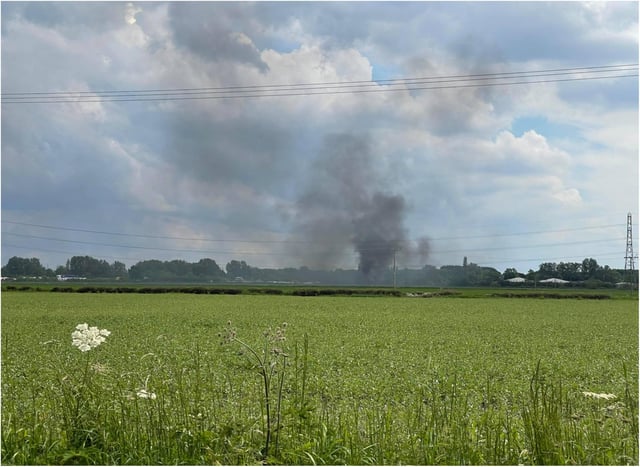 Fire crews were called in after the fire alongside the M18.
Drivers on the nearby M18 reported a huge plume of smoke spreading across the area.