Doncaster road to close yet AGAIN for more work on long-running bridge saga
A major Doncaster road is to close yet again for more work on a long-running bridge saga.
Friday, 16th April 2021, 9:41 am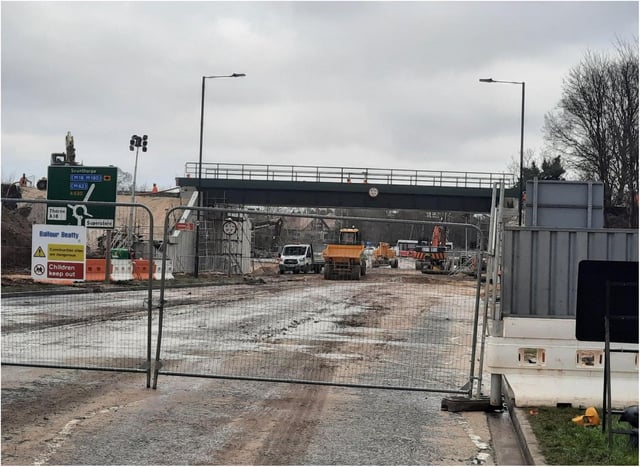 The long running bridge saga has been going on for more than two years.
Motorists have been warned that Thorne Road will once again be closed for more work on the newly installed railway bridge over the carriageway bewteen Clay Lane and Edenthorpe.
Drivers thought they had seen the last of delays and diversions, but a Doncaster councillor has said the road needs to close next weekend so water main work can be carried out.
Coun David Nevett said: "I have been sent notice that the A18 road at Edenthorpe Sainsbury's bridge will be closed on Sunday 25 April from 4pm to 6am on Monday 26 April for water main work.
"The footpath will remain open but the road will close. Advance signage will also be put up their shortly."
The long running saga to install a new bridge and widen the carriageway has been ongoing since the summer of 2019 and has been hit by a string of delays and closures.