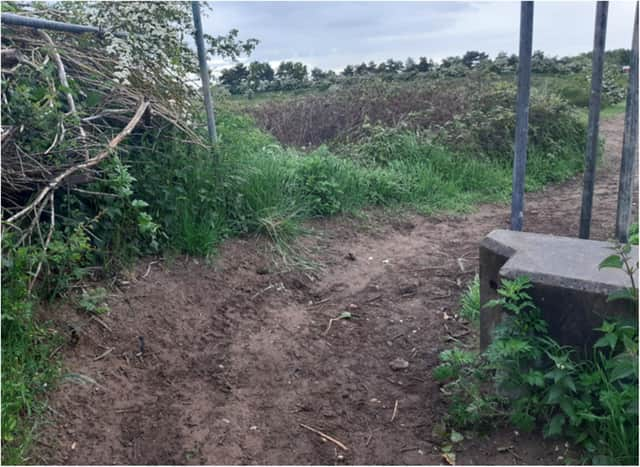 Poles blocking off the site have been removed.
Police seized 20 off road vehicles in a blitz on an off-road site near the M18 in Hatfield and the area was sealed off by officers to prevent further use.
But in recent days, poles used to block the entrance have been removed and warning signs have also been taken down.
A spokesman for Doncaster East Neighbourhood Policing Team said: "Members of our off-road bike community will remember that we held a large scale operation at the site beside the M18 in Hatfield, focused on nuisance bikes.
"As a result, we seized over 20 vehicles.
"Some of these vehicles were not returned to the owners due to their inability to produce the required documents and pay the associated fees prior to the disposal date.
"This message is to alert our off-road bike community to the fact that we are aware that some one has moved some of the poles put in place to block the entrance from vehicles via Mill Hill Road in Hatfield.
"Some of our warning signs have also been removed.
"We are keeping an eye on the developments, but I urge you to spread the word that this area is off-limits to off-road vehicles. You have been warned."
Anyone with concerns about off-road biking in Doncaster can contact South Yorkshire Police on 101 or report incidents anonymously to CrimeStoppers on 0800 555 111.