Police and dog handler on the streets to tackle drug use in Doncaster city centre
On Sunday, officers and a dog handler headed out in Doncaster city centre as part of the latest Operation Sidewinder.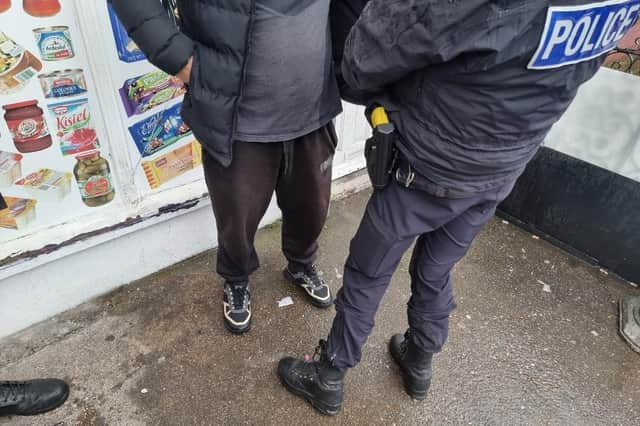 Operation Sidewinder is a passive drugs dog operation aimed at tackling drug-use and the supply of drugs within the community.
A spokesman said: "Unfortunately, we know that all too often, drug-use and supply is linked to violence, and as a force we remain committed to tackling these issues. We also regularly hear from the public and local businesses that anti-social behaviour and crime associated with drug use is a priority they want us to focus on.
"A number of searches took place, and one man was found in possession of Class B drugs. While searches are important, there are also a range of other benefits of delivering operations like this. This operation not only provides a visible police officer presence, it allows us to effectively engage with members of the public and we regularly receive positive feedback from those who see our officers out in the city centre. We also gather intelligence from those we speak to, which allows us to build up a better picture of offending in the area.
"This operation will continue to be deployed in the area in the coming weeks and months, as well as in other areas across our force, through our Grip Programme. The Grip programme focuses on delivering activity to reduce the most serious violence through targeted hotspot policing and problem-solving initiatives which aim to tackle specific issues in areas experiencing where unfortunately, reports of violent crime are high."