Gang shootings expected to dominate as police call Doncaster community meeting
A spate of gang related shootings are expected to dominate a community meeting called by police in Doncaster this week.
Tuesday, 25th May 2021, 10:25 am
Updated
Thursday, 27th May 2021, 11:58 am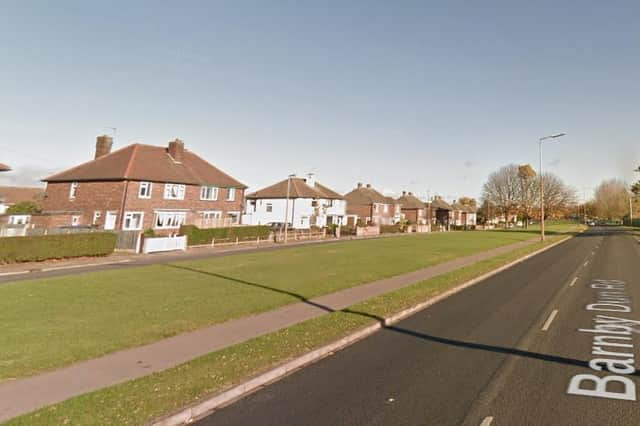 There has been a spate of shootings in the Doncaster Central policing district in recent weeks
South Yorkshire Police have organised the online question and answer session after a string of recents incidents which saw three shootings in six days in Wheatley last week.
Police have said the incidents – as well as a number of gun incidents in Cantley – are all connected and have flooded the area in recent days to flush out those responsible.
This Thursday night, South Yorkshire Police's Doncaster Central Neighbourhood Policing Team will stage the community engagment online live chat with Inspector Mark Payling from 5.30pm.
A spokesman said: "You are invited to a live question and answer chat with the neighbourhood inspector for Doncaster Central and a representative from Doncaster Council.
"You will be able to discuss in brief, issues that are concerning you. You will not be able to report any crimes during these Q & A sessions."
Residents living in the Wheatley, Clay Lane and Wheatley Hills areas reported seeing a number of police vehicles, the police plane and officers with dogs in the areas throughout yesterday.
The current wave of gang violence started on April 12 when shots were fired at a house in Maple Avenue, Cantley.
Then on May 6 after a man, 30, was seriously injured in a shooting at a house in Aldesworth Road, Cantley with Graham Del Mar, 52, charged with attempted murder.
Then on May 18, shots were fired at the house on Aldesworth Road again, and the property set alight. A car parked outside the house was also damaged.
Last Sunday, a house on the corner of Winchester Avenue and Thorne Road in Wheatley was peppered with bullets.
And last Thursday morning, police sealed off Barnby Dun Road after a house was fired on and on Friday night, two houses in Exeter Road also came under attack by men armed with guns.
DCI Jamie Henderson said: "The incidents we have seen happen in recent weeks are all linked and involve people who are known to each other. We strongly believe that they are all connected to organised crime."
"We will be deploying significant numbers of officers across Doncaster. Their focus is to disrupt organised crime gangs and their activity."