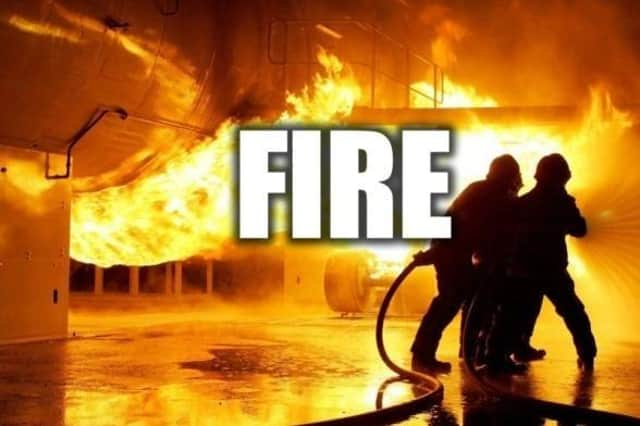 More than 30 cars were on fire at the incident overnight
Crews were called just before 10pm on Friday where they found more than 200 cars ablaze at the scene - identified by eyewitnesses as the Motorhog.
This morning, three fire engines are still in attendance and the incident has now been scaled down.
A statement from South Yorkshire Fire & Rescue at 8am said: 'Having worked hard throughout the night to get this fire under control, firefighters are now damping down and ensuring all remaining hot spots are out.
'At its height there were around 40 firefighters tackling this fire – with the service drawing on the support of neighbouring West and North Yorkshire fire services.
'A drone, from South Yorkshire Police, was also used to help the firefighting effort.'
No injuries have been reported, and it is not yet known how the fire started.
The statement added: 'A fire investigation into the cause of this fire – which is understood to have involved over 200 cars – will begin this morning.'