999: What's Your Emergency? Doncaster man jailed after brawl with brothers at supermarket
Television viewers saw a man jailed after he was involved in a brawl with three brothers outside a Doncaster supermarket.
Wednesday, 9th June 2021, 10:29 am
The unidentified man was shown being punched and headbutted by the trio both inside and outside the Costcutter store in Kirk Sandall on last night's gritty South Yorkshire Police documentary series 999: What's Your Emergency? which goes behind the scenes of the county's police force.
The trio had attacked the man at a cash machine, seeking revenge for a robbery at their parents' house when they were all younger.
But as officers were shown investigating the incident, it was revealed later that it was actually the victim who was jailed – after he was found to be in breach of a court order.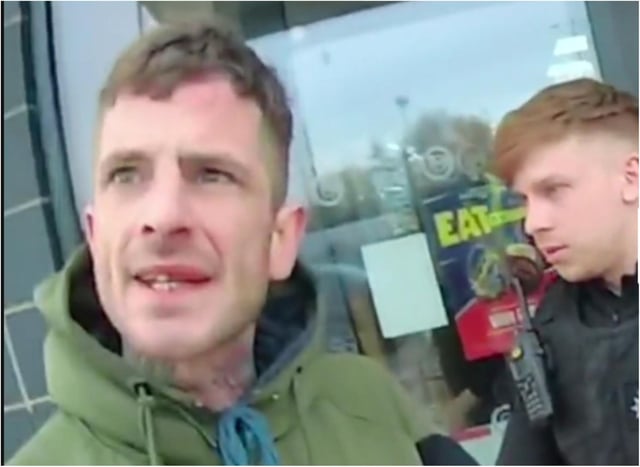 The man was jailed after becoming involved in a brawl with three brothers oustide a Doncaster supermarket. (Photo: Channel 4)
The drama began with the store's owner alerting police to violence oustide the shop on Doncaster Road.
PCs Aaron Zielinski and Matthew Seeker arrived to find the three brothers and the man still at the scene.
One of the brothers was seen telling the cameras: "He's a p****, he don't work for nothing.
"He robbed mum and dad's house when he was younger. We were best mates before he got on drugs.
"He was a good kid but mum was a nervous wreck after. But he wasn't done for it and nothing happened to him and he walks round the village with his head high.
"We saw him and I was like 'you're a bit brave walking round.' He told us to shut the f*** up so I threw two shots at him, they didn't even land clean."
"You know when the the blood just rises above your f****** head?"
CCTV footage showed the man being punched as the used the cash machine, while further footage from inside the store showed one of the group headbutting.
But when officers checked out the man's details, they found he was in breach of his court order – and arrested him, with him yelling at the cameras: "What for? What breach?"
The postscript at the end of the programme revealed that the brothers were all cautioned whil the man was sentenced to eight weeks in jail for other burglaries.