Crews 'on top of fire' as Doncaster recycling plant blaze rages for nearly 40 hours
Crews tackling one of the biggest fires ever seen in Doncaster say they are 'on top' of the blaze, still raging nearly 40 hours after it first broke out.
Wednesday, 7th April 2021, 11:03 am
Updated
Wednesday, 7th April 2021, 11:08 am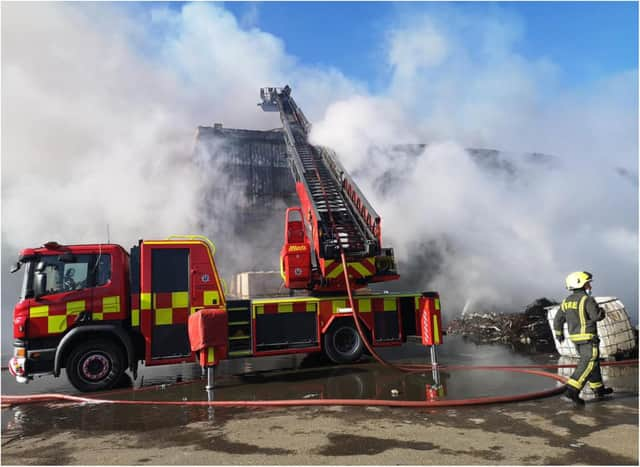 The fire continues to rage at the Morris Metals plant. (Photo: SYFR).
Flames and smoke are still pouring from the Morris Metals plant in Balby Carr Bank and crews have been working around the clock since the fire broke out shortly after 9pm on Monday.
In an update this morning, South Yorkshire Fire and Rescue said dozens of firefighters remained at the scene of the blaze which has produced a huge pall of smoke across the town.
A spokesman said: "Five fire engines remain on scene - but we are now on top of the fire.
"The smoke plume has now reduced considerably. Huge thanks to all our partners for this team effort.
"It's been a busy weekend, that's for sure, but we're really proud of our amazing staff for the work they have done."
People are still being urged to stay away from the area and to keep doors and window closed following the blaze at the plant, which has destroyed millions of pounds worth of machinery as well as piles of scrap metal which have been fuelling the huge inferno, which could be seen from up to 50 miles away at its height.
Fire crews are expected to remain at the scene for 'some days to come.'