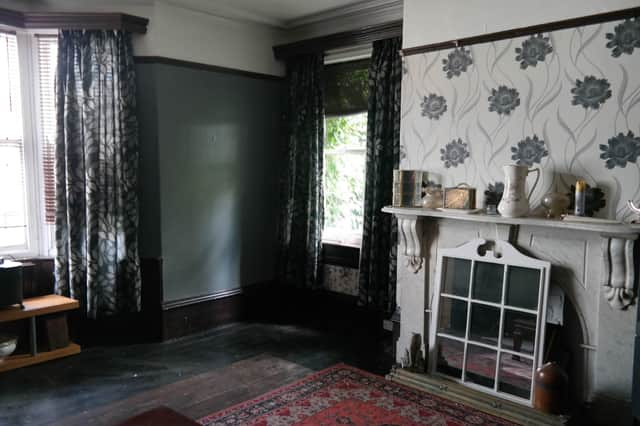 As middle-age approaches, retirement is on the not too distant horizon and the kids are making noises about leaving home, many couples would start thinking about downsizing.
Not us. We decided to throw caution to the wind and take on a complete wreck of a house that needs thousands of pounds spending on it to make it habitable and a few thousand more to make it liveable.
Mid-life crisis or an attack of lunacy? I couldn't possibly comment.
But let me explain; this isn't any old house. It's a house I fell in love with 35 years ago and vowed one day to own. It has spent the past 20 of those years gradually decaying as the owners moved away and rented it out to a series of tenants who proceeded to fill it up with junk and not care properly for it.
When we heard it was on the market we agreed to buy it without a moment's hesitation - and that was before we'd even been inside.
A few months down the line when the tenant had moved out and we got the keys the extent of our impulsive actions were revealed.
I fell in love with all over again. The beautiful Edwardian terrace house with its high ceilings, marble fireplace and decorative bannister captivated me and I chose to ignore the sagging floors, doors that didn't fit and revolting kitchen and bathroom - all of which we reckoned could easily be fixed.
Before we went any further though a full building survey from a chartered building surveyor was commissioned. He spent a few hours poking and prying, lifting floorboards and taking photos of the roof.
His words that: "Well, it's not actually a basket case' were music to our ears. He pointed out the many faults he'd come across - most of them due to the age of the building - but there was no damp, wet rot, dry rot, termites nor rats, the masonry was proclaimed sound and the roof needed only a modicum of work - none of it vital.
It did, of course, need a new kitchen, bathroom, central heating system, and windows. The beautiful sash windows were not in a good state of repair and had all been painted shut.
We went ahead with arranging the mortgage and our journey into DIY-heaven began.
As stated, neither of us are in the first flush of youth but what we lack in energy we make up for with enthusiasm and passion.
Over the next few weeks I'll be detailing some of the trials and tribulations we encountered during our first few months of working on the house.