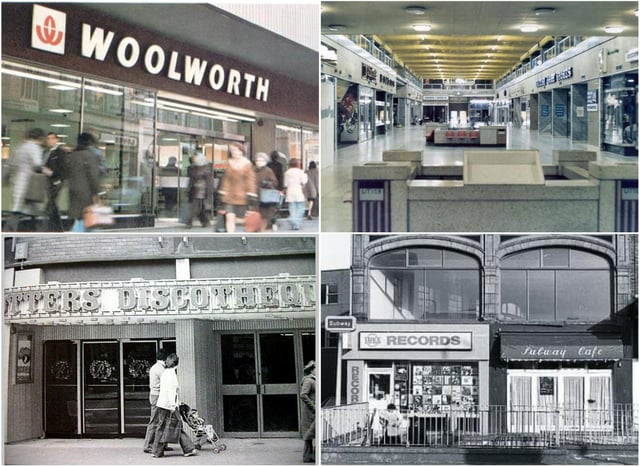 How many places can you remember from bygone Doncaster?
All the shops and places you miss from bygone Doncaster: RETRO GALLERY
With the coronavirus lockdown restrictions on shops set to come to an end in Doncaster on Monday, there's lots of you who can't wait to hit the aisles again after a long lay-off.
Thursday, 8th April 2021, 6:59 am
But there's plenty of shops from bygone Doncaster that will sadly never return.
We asked you for the places you miss most from the past in town – the shops, the pubs, the clubs and places that you loved in your childhood.
We've delved into our archives to dig out photos of as many of them as possible.
There were plenty more that we sadly couldn't find – cafe lovers will recall places such as the Copper Kettle, The Parthenon, Speedibar, Gingham Kitchen and the Pancake Parlour while fashion fans mourn for places such as Tammy Girl, Ribeana Shoes, Solo, Chelsea Girl while popular sports shops included, Sugg Sports, Intersport and Don Valley Sports.
Music and video fans recalled Andy's Records, Our Price and Angie's, while long lost pubs and clubs include Romeo and Juliet's, the White Bear, King's Head and Top Rank.
Other fondly remembered places included Owen and Owen, Eyres, The Co-op, Britannia Stores, Cantors, Littlewoods and Blue Banana.
So take a trip down memory lane and see how many you can remember from our picture gallery!