Be inspired by 'City of a Hundred Spires'
Chris Page checks out the multi-million pound facelifted Hilton Prague Old Town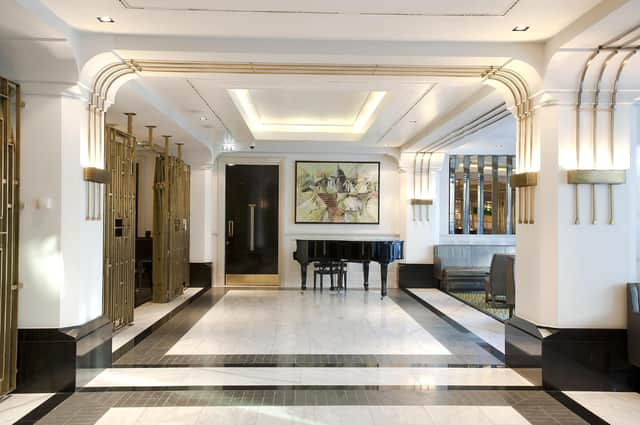 The 'City of a Hundred Spires' has never been more inspiring.
Superbly situated break bolthole beckons in stylish shape of Hilton Prague Old Town.
Recently renovated, the handsome hotel delivers art deco decadence at beating heart of Czech Republic's capital.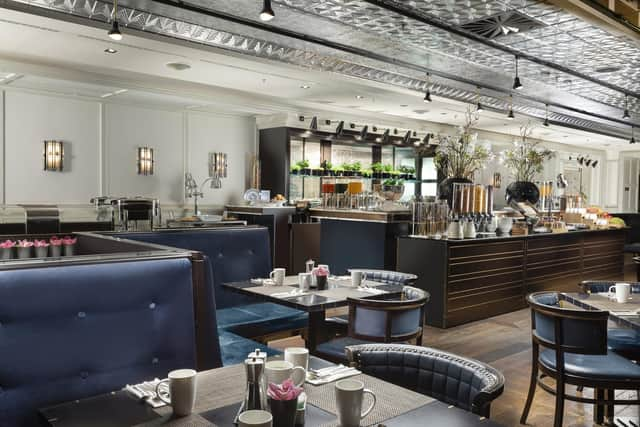 Having enjoyed multi-million pound facelift, relaxing retreats come no finer than this perfectly positioned base camp.
Warmest of welcomes await within lavish lobby, Executive Lounge and Dvorak Ballroom all adding to ambient authenticity and characterful charm of home from home hospitality.
"'Crafting Prague experience for you' is watchword for what we are all about," confirms marketing and PR manager Markéta Šebková, all attentive staff from chambermaids and porters to duty manager Zuzana Tančáková duly delivering such satisfaction guaranteed mission statement.
Seemingly small gestures such as welcoming fresh fruit salad and local brews as well as celebratory birthday cake make big difference when it comes to making special memories.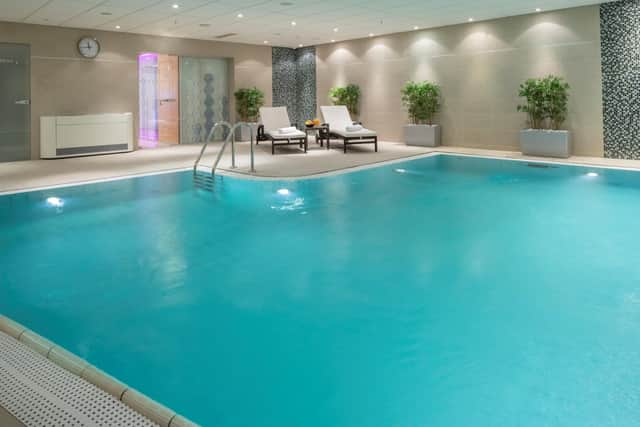 Top ten tourism attractions within walking distance include Old Town, Jewish Quarter, Wenceslas Square, Castle, State Opera, Municipal House, Powder and Petrin Towers, National Theatre and Museum amid gothic-baroque quarters, areas awash with history and heritage, bisected by snaking Vltava River.
Also nearby is saintly statue-lined Charles Bridge while all sight-seers should find time to witness world's oldest operating astronomical clock The Orloj's hourly animated theatrics, entrancing and enchanting in equally admirable measure since 1402.
Cruise and Hop On Hop Off bespoke bus tours offer ideal opportunity to experience within few hours attractions aplenty, including waterside architectural curiosity The Dancing House homage to peerless partners Rogers and Astaire, twin towers colloquially known as Ginger and Fred.
Dictionary definition advising Cloud 9 "being at the highest point of happiness or satisfaction" rings truer at big sister Hilton Prague "Place for big imaginations" Sky Bar & Lounge than nearby Jindřišská Tower's chiming carillon of ten bronze bells.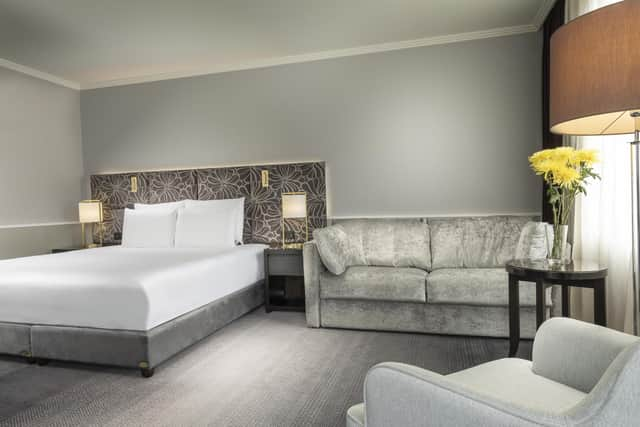 Or idle away the day, people watching with newfound Czech mates beneath autumnal skies while sampling trademark taste bud tingling Tatarák s topankami, tenderloin toasted by Pilsner Urquell, Staropramen and Budweiser Budvar. Reportedly!
Factor in appealing accommodation's 25 minute Vaclav Havel International Airport run and proximity to Namesti Republiky station providing subway system easy access, little wonder this central location has secured TripAdvisor Certificate of Excellence award for impressive 12 consecutive years.
Refurbished 300-plus bedrooms - including 59 deluxe rooms, eight governor and junior suites as well as penthouse - boast blend of aesthetically impressive modern and classic elements as well as amenities various.
Air conditioning to complimentary tea and coffee, high speed internet WiFi to hair dryer, 49-inch flat-screen TV to laptop-size safe and mini-bar, all guests' needs are met. And some.
Zinc Bar & Restaurant - impressive interior reflecting city's hallmark Modernism, Cubism and Art Deco - serves success on a plate traditional dishes and international cuisine, all enhanced with mouth-watering modern twist, complemented by select cellar of fine wines, signature cocktails and specialty coffees.
"We select best ingredients from local markets to ensure utmost quality of your dish," assures executive chef Valerio Bussandri. "Our team is here to recommend right meal for your unique dining experience."
LivingWell Health Club & Spa offers open all hours gym, indoor pool with jet stream, sauna and wide range of spa treatments to effortlessly put "holistic" into "holiday".
Hilton Hotels & Resorts know a thing or two about healthiness and happiness, as the global brand leader's 2024 Trends Report confirms.
Research reveals Brits are increasingly considering wellness when planning trips, spa searches soaring stupendous 82 per cent year on year.
And a quarter of us use hotel bedroom online streaming services to relax, amassing average 14 hours' TV viewing during week's stay.
So, for little R&R, exceptional energising opportunities await at Hilton Prague Old Town and chain of approaching 600 similarly invigorating sites.
Holiday Extras is market leader in UK airport parking, hotels, lounges and transfers, last year helping most customers save at least £100 on parking.
Booking airport parking and lounge means "you can enjoy more holiday with less hassle".
And with Flextras, if you need to cancel or amend, you can without charge.
Three days' parking at Manchester Airport T1 Multi Story is available for £53.10, based on February 11 2024 arrival, while T3 Escape Lounge entry there is available for £31.99.
For more information and to book visit HolidayExtras.com or call 0800 3165678.