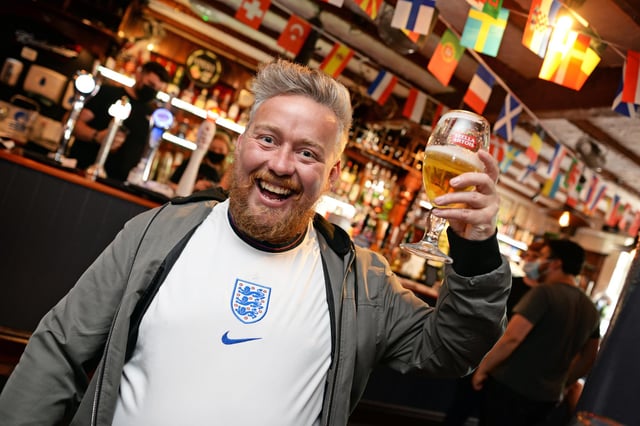 England v Germany. Shaun Hawkins, pictured at the Salutation.
England v Germany: Doncaster fans cheer on England's victory in Euros 2021
It was a great night for England fans in Doncaster, as the national team saw off Germany in their Euros 2021 campaign.
Wednesday, 30th June 2021, 11:20 am
Doncaster pub the Salutation was packed with the Three Lions supporters since afternoon, hours before the 5pm kick off at Wembley.
The landmark win brought back painful memories from defeat in the 1970 World Cup as well as losses in 2010, Italia 90 and in a penalty shoot-out against the Germans in Euro 96.
But thanks to goals from Raheem Sterling and Harry Kane in the second half, England's luck has now changed.
Our photographer was in the Salutation pub to capture the atmosphere – can you spot anyone you know?