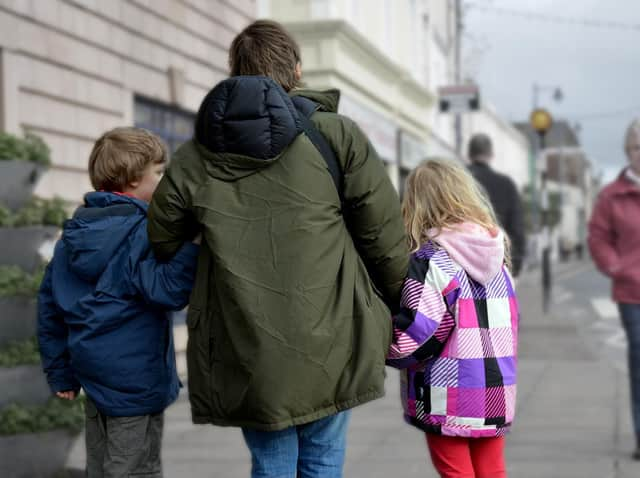 More Doncaster children are being placed in care outside the borough, at a greater cost to the Children's Services Trust
Statistics published by Doncaster Children's Services Trust shows they have 553 'Looked After Children' under their care – an increase from December 2020.
But cabinet member for children's social care, Coun Rachel Blake, said despite the pressures of Covid-19 the Trust's performance 'remains strong' against higher workloads.
At the end of March 2021 there were 53 out of area placements – an increase of five since the end of 2020 and a rise of 13 since the start of April 2020.
Trust bosses said the timing of the planned opening of the two-bed homes has been delayed to the first quarter of 2021/22 due to Covid-19 which would've forecast saving the service thousands of pounds.
Out of area placements are only used If no suitable provision is available in Doncaster. These placements place a higher burden on the service financially.
Figures also show children on protection plans increased as did contacts to the Trust.
Trust bosses said their main sources for referrals of children come from contact with the police and from health services – both of which saw an increase in children being referred to them.
But overall, referrals fell to the Trust when comparing the previous three months due to early support channels introduced earlier in the year.
Coun Rachel Blake said: "The trust only makes the decision to place children into care when all other options have been exhausted, and it's in the best interest of the child.
"However, as increased places put pressure on our placement costs, it has meant an increase in use of out of area placements.
"We remain committed to the partnership's future placement strategy as a means of increasing local provision to foster carers and residential places.
"The impact of Covid-19 on children and families is clear. With the increased level of demand for our support and increased complexity of lead for those requiring social care intervention, the financial impact of Covid-19 is estimated at between 1.3 million, and 1.9 million."
Mayor Ros Jones added: "Both the parents and all our looked after children are important to us and I would like to see stability for these children.
"I would urge (DCST) to get the appropriate accommodation as soon as possible, as I am aware that it's been nearly two years and we still haven't got the accommodation required.
"We understand that there has been great pressure on the services. We've had increased numbers of people to come into care.
"Working with the whole family will actually pay dividends in the long term, but we really do want to see progression now in these areas."
*