Charging the way – Doncaster car retailer's latest EVs offer increased driving range and greater efficiency
A Doncaster car retailer is inviting local drivers to find out more about its new electric car range.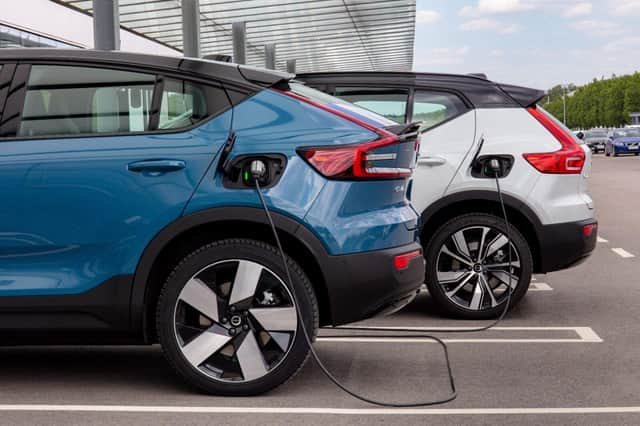 Riverside Volvo, on Wheatley Hall Road, is offering Doncaster drivers the chance to discover more about the increased driving range and improved efficiency of its new Volvo C40 and XC40 Recharge pure electric models.
With staycations becoming more popular than ever for many UK households, having a car that can go the distance is a top priority for drivers. The updated C40 and XC40 are capable of travelling up to 342 and 334 miles respectively, a big step up from the current models, allowing drivers to get to their destinations quicker and with even greater ease.
While sustainability continues to be at the forefront of people's minds, drivers will be pleased to know that the cars' energy efficiency has also improved, with the most efficient C40 and XC40 versions now capable of up to 3.7 miles per kWh, taking drivers farther for their money.
These benefits are down to Volvo's cutting-edge technology, which includes an electric motor developed specifically for the new models. In the single-motor cars, this new motor offers drivers 238hp, up from the outgoing models' 231hp. Further enhancements include improved battery cooling efficiency.
The new all-wheel-drive C40 and XC40 versions also benefit from speedier charging times, thanks to an increase in the maximum charging rate, meaning the cars can charge from 10% to 80% battery capacity in just 28 minutes – perfect for busy lives and long journeys.
Wesley Cole, General Manager at Riverside Volvo, said: "We're delighted to be able to offer the new and improved C40 and XC40 to Doncaster drivers.
"The new models offer the best balance of performance and efficiency possible without compromising on quality or safety. The increased distance capabilities and faster charging times will give our customers much more freedom and flexibility when using their cars, allowing more drive-time and less waiting.
"We'd like to invite Doncaster drivers to pop along to Riverside Volvo to speak to our team of experts, who are always on hand to answer any questions drivers might have when it comes to buying a car and switching to electric."