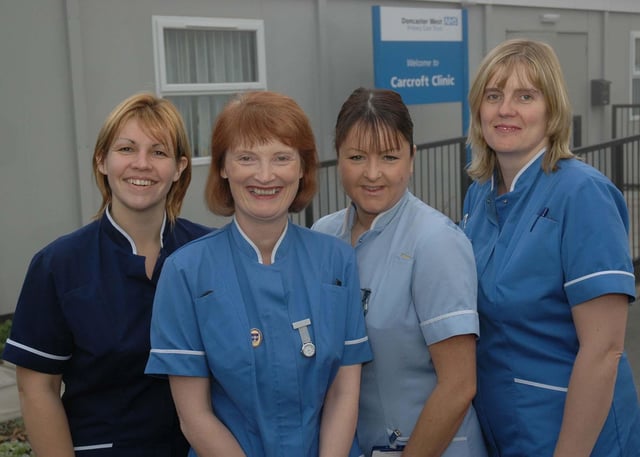 Nurses outside their new base next to Carcroft Working Men's Club in 2005 were Carcroft district nurses Sarah West, Maggie Gallagher, Clare Huby and Kathryn Mackintosh.
Who can you spot in these retro pictures of Doncaster's amazing NHS staff?
The NHS are truly amazing and in Doncaster we have some truly wonderful people who work tirelessly to look after us.
Wednesday, 19th February 2020, 3:30 pm
Updated
Tuesday, 25th February 2020, 2:13 pm
Whether it was looking after you or a family member with dignity, or being a shoulder to cry on the NHS are always there for us.
We want to show our appreciation for all they do so take a look at these pictures from our archive of NHS staff from the late 1990s.