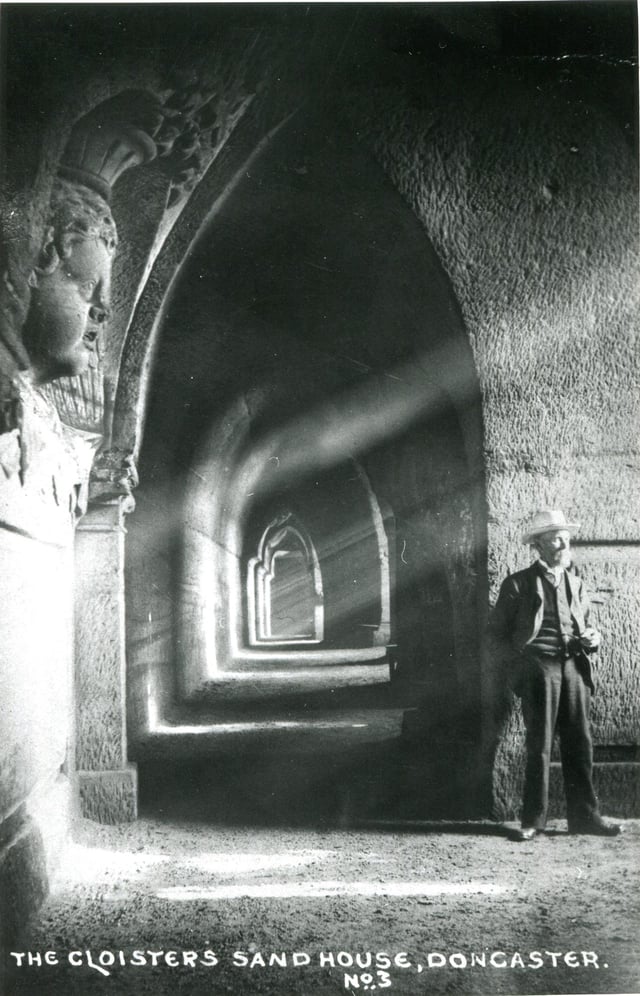 A view of the cloister tunnel. Parts of this tunnel are 4 meters tall.
Take a look inside Doncaster's historic Sand House - a unique mansion carved out of stone with winding underground tunnels
Did you know that Doncaster is home to a unique house carved entirely out of sandstone with winding underground tunnels that are four metre's high and filled with carvings?
Wednesday, 29th April 2020, 10:27 am
Updated
Friday, 25th June 2021, 1:17 pm
These ten photos show the history of the Sand House – a mansion-sized house carved out of stone which existed from the 1850's until World War 2.
It once stood in a quarry near Balby Bridge alongside long tunnels filled with intricate carvings including one of an elephant.
If you want to know more about the Sand House you can find more history on their website.
In these confusing and worrying times, local journalism is more vital than ever. Thanks to everyone who helps us ask the questions that matter by taking out a subscription or buying a paper. We stand together. Liam Hoden editor.