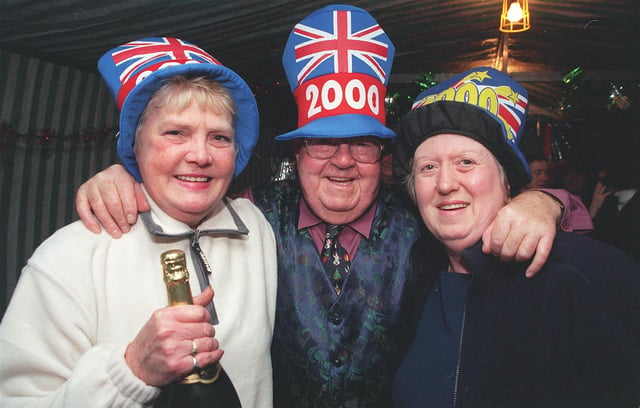 Residents from Sycamore Grove, Cantley, Doncaster at their Millennium street party. From left Judy Cantrell, John Custons and Rita Stacey.
How Doncaster people celebrated the Millenium night - over 20 years ago!
It is hard to believe, but the millenium was 21 years ago.
Tuesday, 29th December 2020, 2:08 pm
Ahead of this year's New Year's Eve, let's take a look back at how Doncaster partied like it was 1999 and welcomed in the year 2000.