Do you have information about WW2 air raid known as the Battle of Woodfield?
A Doncaster man whose mother survived a German bomb which destroyed her Balby home in the Second World War is appealing for more information on the raid know as the Battle of Woodfield.
Monday, 20th December 2021, 10:59 am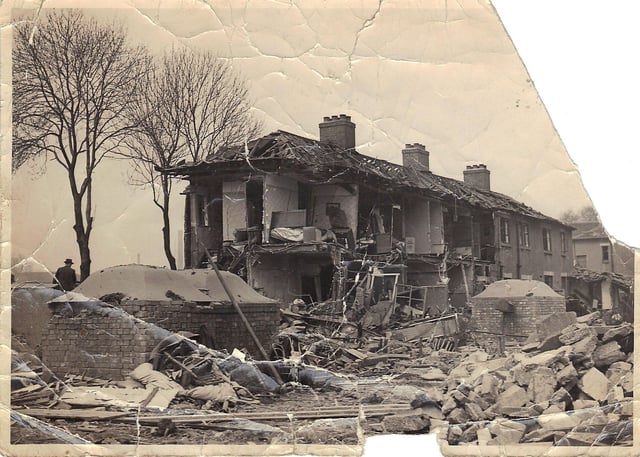 A picture of the destruction wrought by German bombers in Balby. Pictire: Scott Seiber
Scott Seiber sent in this photograph given to him by his mother showing the bomb-shattered building after the terrifying air raid.
He said: "My mum was actually in the house in the photo when the landmine exploded on the night of 8/9 May 1941 and was buried under a settee, which protected her from debris that piled on and ultimately saved her life.
"I recently read two Doncaster Free Press news articles called 'Balby bomb blast blew my husband back into the house' printed 7 June 2018 and 'Recalling a bomb drop in Doncaster in WWII' printed 30 July 2019."I am very much interested in any additional information you may have about the Balby bombing, also known as the Battle of Woodfield."Scott's email address is [email protected]