12 fascinating images showing what Sheffield looked like over a century ago
Have you ever wondered what Sheffield was like a more than a century ago?
Thursday, 22nd October 2020, 3:00 pm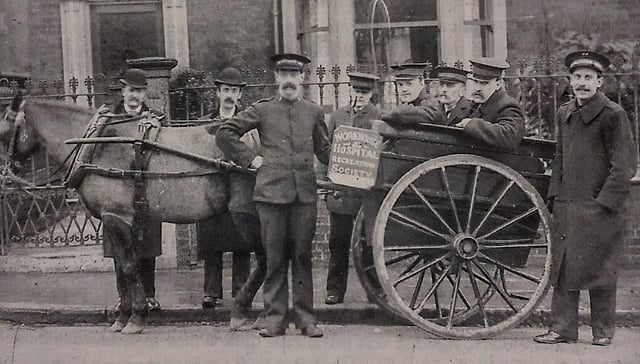 Sheffield and South Yorkshire from the early 1900s
We have been through our archives to find some fascinating images of the city from the 1900s.
While a lot has happened over the years, these pictures show that some things have not changed at all – including the inspectors on the tramsand the football team photos at the start of season.
Take a trip back in time with our latest gallery.
Arthur Sydney Bush outside Eagle House Bradfield Road Hillsborough in the early 1900s
A message from the Editor:
Thank you to all who support local journalism with a digital or print subscription to The Star. The events of 2020 mean trusted, local journalism is more reliant than ever on your support. We couldn't do it without you. Subscribe here www.thestar.co.uk/subscriptions so we can keep campaigning on your behalf. Stay safe.
Wadsley Infant School - Class III Circa early 1900s
A fire crew pose with a horse-drawn engine in West Bar's engine house in the early 1900s. The Sheffield museum's historic fire vehicles are still housed in this area
A steam-powered engine outside West Bar in the 1900s. These vehicles were kept constantly in steam, which made the station both hot and dirty
Early 1900s - typical underground scene
Sheffield tram Inspectors and Conductors in the early 1900s
Unknown Sheffield Salvation Army soldiers in the 1900s outside the minister's home in Broomfield Street
Sheffield Wednesday Football Club - goalkeeper Jack Brown and his team mates in the early 1900s.
Sheffield Wednesday Football Club - goalkeeper Jack Brown in the early 1900s.
Sheffield Workhouse at Fir Vale circa 1910s
Sheffield Cathedral as it would have looked if plans produced in the 1910s had come to fruition