New services to be launched in Doncaster for people worried about their memory
Two new services will be launched in October to better support people with memory concerns and dementia in Doncaster.
Watch more of our videos on Shots! 
and live on Freeview channel 276
Visit Shots! now
Alzheimer's Society and Rotherham Doncaster and South Humber NHS Foundation Trust (RDaSH) will deliver a clinical service, while Age UK Doncaster will be the lead provider in a partnership with the Alzheimers Society, Club Doncaster Foundation, Crossroads Care, darts and the Royal Voluntary Service for a service called Keep in Mind.
This offers a range of holistic wellbeing activities for people with dementia and their carers and general advice and support according to need and interest. A named co-ordinator will ensure support across both services.
By bringing together the experience, knowledge and skills from all of the agencies involved a stronger service can be delivered for those who need it. There will be a single point of contact for each of the two services. Each service will coordinate with the other to ensure smooth transition between the two if needed.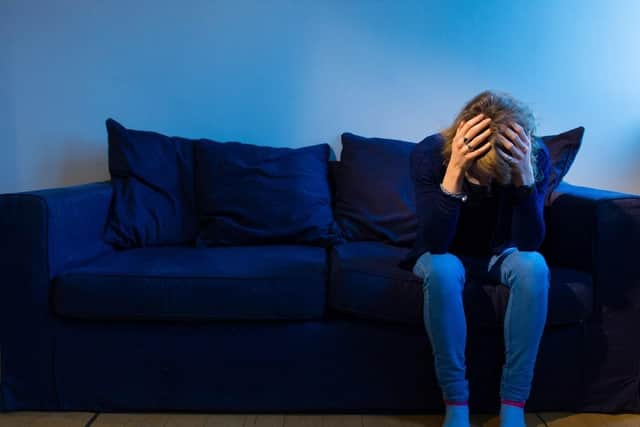 The clinical service is for people who are concerned about their memory, or that of a loved one. If a diagnosis of dementia follows, the service would support them throughout their journey, as close to their homes as possible.
Working together, experts from RDaSH and the Alzheimer's Society will ensure that those with memory concerns, who have a diagnosis of dementia, or those who are supporting loved ones with the condition, are able to easily access coordinated, timely support.
The two organisations can uniquely provide or signpost to all aspects of dementia care. Experts involved will not only be clinical staff but those who are experts by their experience of dementia itself. For more information or help, from October 2, call 01302 246724
Meanwhile, the Keep in Mind service can be reached by phone or email from which a named Pathway Coordinator from Age UK Doncaster will connected people with dementia and their carers with the range of advice and activities available from their partners. They will also help people to access other community offers, services and organisations that may also be of interest..
The Keep in Mind service can be called on 01302 812813 Monday to Friday from 8:30am to 6pm. Enquiries and referrals can also be emailed to [email protected]. Messages and emails received out of hours will be picked up the next working day.
People currently receiving a service in Doncaster will have access to the new offers and have been contacted about the new arrangements.
Toby Lewis, Chief Executive of RDaSH, said: "We are really excited to develop dementia care in the city, supporting both residents and their loved ones at a time of worry and concern. The new clinical service introduces a one-stop single number for access to support and help. By working with Alzheimer's Society we will have access to their nationwide expertise. The health and wellbeing service is also excellent. This is good news for Doncaster."
Michael White, Regional Manager for Alzheimer's Society, said: "We want everyone affected by dementia to know that whoever you are, whatever you are going through, you can turn to Alzheimer's Society for support, help and advice. Our new service in partnership with RDaSH will make navigating vital support, information and advice so much easier."
Heather Boyce, Chief Executive of Age UK Doncaster, said: "Our Keep in Mind service will allow people to access personalised wellbeing support and advice according to their needs and interests. We take the stress out of finding a way through everything on offer by linking people up with the wide range of organisations we are working with."
More information about the services will be available in October. In the meantime, if you have any concerns about yourself or someone you know regarding dementia there is a range of advice and information available on the Your Life Doncaster website: https://www.yourlifedoncaster.co.uk/dementia