Mother Daughter, Breast of Friends: Radio star and mum launch breast cancer podcast to save lives
RADIO presenter Becky Measures and her inspirational mum Wendy Watson MBE are the stars of a new breast cancer podcast series to help save lives.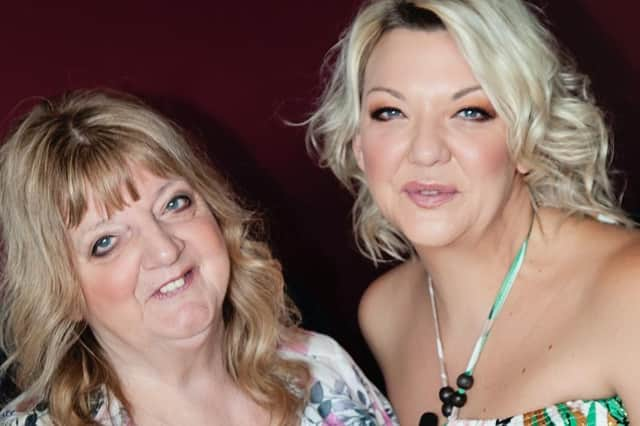 Mother Daughter, Breast of Friends aims to redefine conversations around hereditary breast cancer through a unique blend of humour, camaraderie, and life lessons – find out more at motherdaughterbreastfriends.co.uk.
LISTEN HERE: All 12 podcasts have been made available at once and can be heard now – search for them on all streaming platforms, including here on Spotify or Audiboom.
The podcasts are the latest public information drive by the National Hereditary Breast Cancer Helpline, founded more than 25-years-ago by Wendy after she became one of the first people in the country to have a double mastectomy as a precautionary measure to avoid breast cancer, following the deaths of her grandmother and mother from the disease.
Her daughter and Radio Sheffield presenter Becky, who was breakfast host on Peak FM Chesterfield for 15-years, also underwent the same radical surgery at the age of 24.
Now, to further spread the word and save even more lives, the podcasts will launch on all streaming sites from this week to coincide with Hereditary Breast Cancer Awareness Week.
With a spirited strap line, Don't Risk It, Know Your Risk, the podcast's engaging approach is to raise awareness and empower individuals with advice about hereditary breast cancer.
It is estimated that 97% of gene carriers are still unaware, so "know your risk, don't risk it" is a mantra that echoes throughout each episode of the upcoming podcasts.
Becky, of Brampton, Chesterfield, says the Mother Daughter, Breast of Friends episodes will be a rollercoaster of emotions – from laughter to tears.
It will be filled with everyday mother and daughter banter and challenges, informative interviews, fun games, and surprising elements – even raves and ice baths.
Listeners will be invited to join in the fun, insightful, and empowering conversations.
"It's all about having fun while driving home a crucial message. We believe in the power of every-day conversations, and through our witty banter and challenges, we're creating an experience that's relatable to all listeners," said Becky.
"We promise a podcast that will make you laugh, cry, and most importantly, know the signs. Our episodes will take you on an unforgettable journey of discovery, understanding, and self-awareness."
Wendy, of Wingerworth, in Chesterfield, added: "Our podcast is a platform where the everyday mother-daughter relationship shines. We're here to prove that raising awareness can be an enjoyable journey that resonates with all listeners. Our ultimate goal is to transform the lives of those who listen and share."
Powered by the support of Aware® Breast self-examination aid, a leading advocate for breast health awareness, the podcast aims to be a beacon of positivity, encouraging self-examinations and proactive health choices.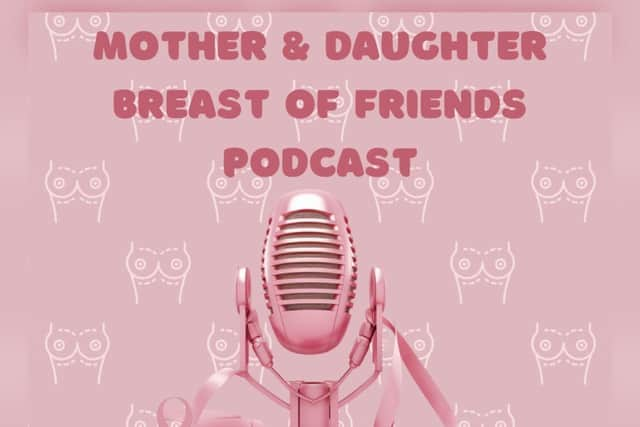 Its underlying mission is to make people aware, resonate with laughter-filled conversations and heartwarming stories shared in every episode.
For more information about the Mother Daughter, Breast of Friends podcast and its collaboration with Aware® Breast self-examination aid, visit awarebreastcheck.co.uk.