Inspirational Doncaster fundraiser is writing first book to help other "unique families" with disabilities
A young man from Doncaster who was told he would never walk or talk before raising thousands of pounds for charity through sponsored walks, runs and climbing mountains, is continuing to defy the odds with his sights set on becoming an author.
Watch more of our videos on Shots! 
and live on Freeview channel 276
Visit Shots! now
Twenty-five-year-old Jack Marshall has Moebius Syndrome, a rare condition which means he's blind in one eye, has reduced hearing; and his condition drastically affects his coordination and balance and his legs are severely disabled.
He said: "My journey has led me to scaling some of the highest mountains, jumping out of planes, heading to Downing Street, carrying the olympic baton, completing 10k races, raising thousands of pounds for charity and winning awards.
"Would I ask to be born without my disability? Not a chance. I have learned to love my life."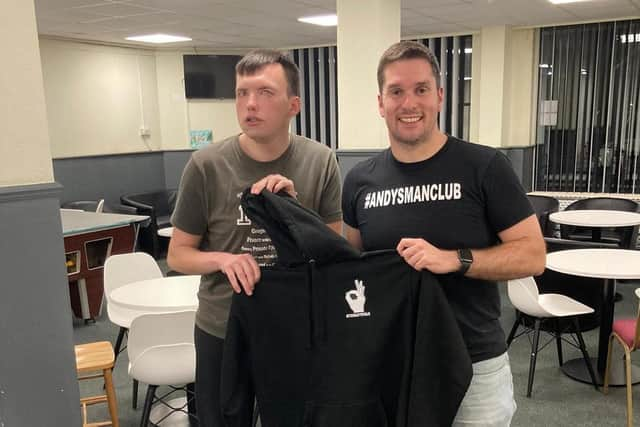 Behind the scenes of his extraordinary charity pursuits and being awarded a British Empire Award, Jack is from a modest working class family who wanted to be "normal" but now thrive from not being "mainstream".
Jack, who is doing a Masters in criminology and criminal justice at Staffordshire University, said: "My mum and sister have always pushed me to exceed expectations.
"They've been there every crawl, roll and step of the way.
"I'm now finishing my Masters after being told by a mainstream school I wasn't academic. I'm also finishing my first book with the help of a ghostwriter with my autobiography being published in the new year."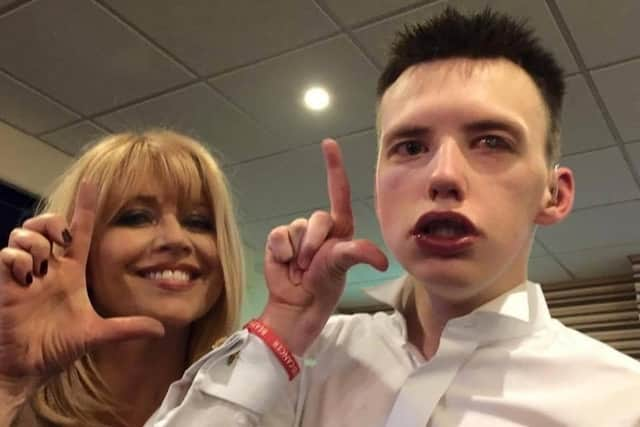 Jack came up with the idea when he volunteered in a library and he couldn't find a book which represented someone with a disability in an optimistic light.
"I would daydream about how powerful it would be if there was a book about someone like me as the protagonist.
"I had the determination in my head to succeed but looking back a clear vision would have helped.
"That said I've been lucky enough to have since met lots of inspiring people, campaigners and celebrities which I will feature in my first book."
Jack has recently launched his blog and social media channels to document his journey and the lessons he learns along the way. This will culminate in his book which is one of his life's goals.
"Dream. Believe. Achieve. Is one of my favourite mottos. And my own motto is that my abilities far outweigh my disabilities."
His first book The Boy who Can't Smile will be out in 2024.
*Moebius syndrome is a rare birth defect that mainly affects the muscles that control facial expression and eye movement. It is caused by the absence or underdevelopment of the sixth and seventh cranial nerves, which control eye movements and facial expression.
The first symptom, present at birth, is an inability to suck from the mouth.
Deformities of the tongue, jaw, and limbs, such as clubfoot and missing or webbed fingers, may also occur. As children get older, lack of facial expression and inability to smile become the main visible symptoms. Approximately 30 to 40 percent of children with Moebius syndrome have some degree of autism.