'He saved me': Doncaster hospital worker runs 92 miles after three spinal surgeries thanks to dedicated surgeon
After receiving three spinal surgeries within six months, a hospital worker has completed 92 miles in a 24-hour running event, placing 12th out of 494 others.
Watch more of our videos on Shots! 
and live on Freeview channel 276
Visit Shots! now
Julie Wragg, who works as a Care Practitioner within Dementia and Delirium at Doncaster Royal Infirmary, commends the work of Mr Pande, the Orthopaedic Surgeon who completed her surgeries.
 The 47-year-old said "We need to celebrate our amazing surgeon who against all the odds, not only made me walk again, he gave me back my life. I owe him so much."
 In June 2022, Julie received emergency spinal surgery after she suffered a ruptured disc during a 34-mile ultra race.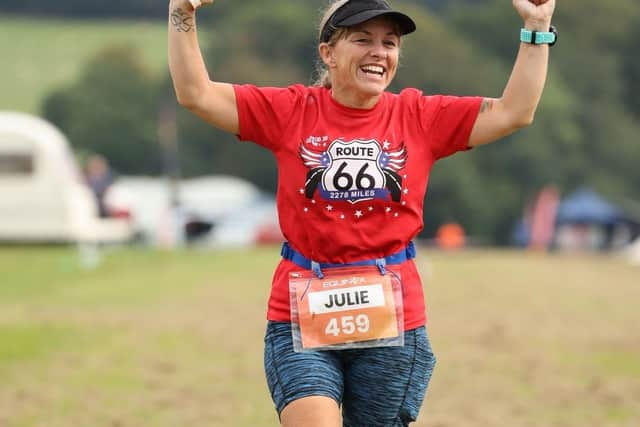 A long-distance runner since 2017, Julie was devastated when she discovered she had damaged a nerve.
 She said: "I couldn't walk properly. At the time, Mr Pande thought this could be permanent."
 In August, she found herself on the operating table again, and though she returned to work in October, December saw her back in the hospital a third time for a reconstruction and fusion of her lower back.
 A marathon of a different kind took place, with Mr Pande spending seven hours cutting, screwing, and reconstructing Julie's spine using special synthetic discs and smaller-than-usual screws.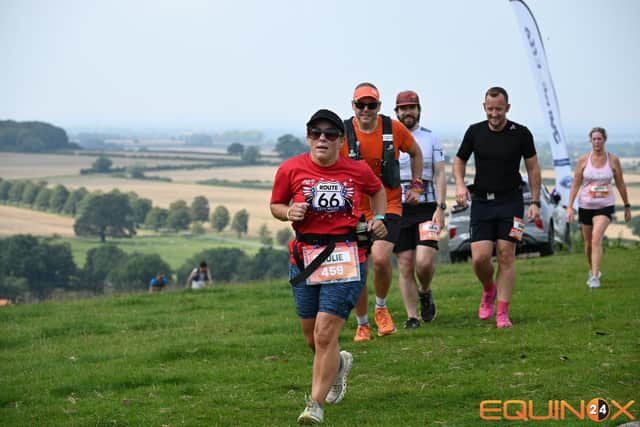 Julie said: "I'm only 4'8" and the normal screws Mr Pande uses are too long for me.
 "He even made sure my back tattoo was sewn back together perfectly."
 In May 2023, Julie returned to running short distances. Having run 100 miles in 23 hours for a hospital charity in September 2021, Julie had come to appreciate every step as a victory.
 She said: "I had resigned myself to the fact that I was never going to do anything spectacular again.
 "I was happy just to be able to put one foot in front of the other."
 However, fate had a different plan. Overnight, between 15 – 16 September 2023, Julie accomplished a gruelling 92 mile run in just 24 hours, ranking 12th out of 494 participants in the Equinox24 event—a 6-mile loop race where runners aim to complete as many laps as possible.
 Julie said: "I would have been ecstatic with 3 laps. I ended up doing 15! I absolutely did not set out to do that! I just wanted to take part socially."
 Julie explained despite this accomplishment, she will 'never' be able to sit for long periods, lift heavy objects or bend properly.
 She said: "I am limited now on what clinical work I can do because my back doesn't bend in the right place.
 "However, Mr Pande saved me. I know that sounds dramatic, but he believed in me."
  Reflecting on her accomplishment, she said: "It is a minor miracle that I was able to complete such a long distance so soon after having such a major operation.
 "Once I started, I found I just kept going."
Mr Pande, who has worked at the Trust for just under 12 years, said: "I want to congratulate Julie on her rapid recovery and I truly appreciate her zest for life. Though I enabled her surgery, it is Julie's determination which has seen her through. I wish her the very best."