No job too big or too small for Doncaster lockdown hero Suzanne as she rolls out vaccines
Lockdown hero nurse Suzanne Hallworth-Manley, has seen her job transformed – and is now at the heart of getting Doncaster vaccinated against Covid.
Monday, 15th March 2021, 12:04 pm
Suzanne was put at the heart of setting up Doncaster's vaccination programme by Primary Care Doncaster which runs hubs in the borough that were put together with the borough's GP practices.
The Free Press is highlighting some of Doncaser's lockdown heroes this week, a year after borough's first known cases.
Laura Sherburn, chief executive of Primary Care Doncaster, for whom Suzanne works as chief nurse, said: "Suzanne has worked tirelessly to support practices in setting up, establishing and running the vaccination programme.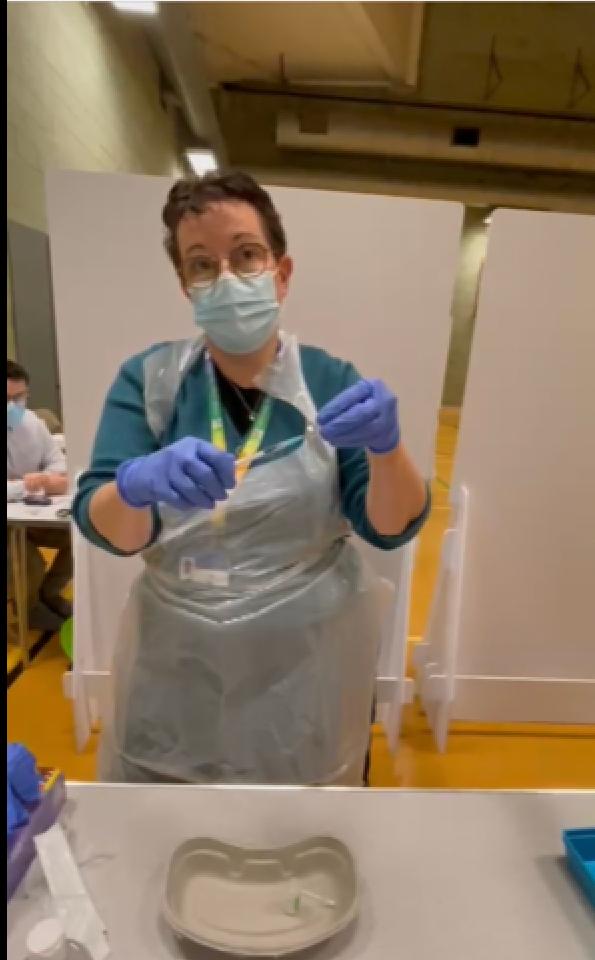 Lockdown hero Suzanne Hallworth-Manley
"No job has been too big or too small, from ordering and installing vaccine fridges, driving around Doncaster to distribute the right amount of needles to the right place, writing Operating Procedures, training staff, jabbing patients, making tea and coffee, resetting passwords for staff to access the clinical system.The list goes on."
Suzanne said the vaccination programme had presented some professional and personal challenges but was worth it in meeting and listening to thousands of local residents who were grateful for the service and had provided positive feedback.
She said: "This is what drives myself and the team as we all can now see a light at the end of the tunnel in getting back to some kind of "normality".
"One of the more challenging phases of the rollout initially was trying to accommodate the population in the first cohort, who were by definition our elderly population and some people were very frail. However, their determination to receive the vaccination was absolutely astounding which in turn, lifted many concerns and all the staff and volunteers on every site helped in ensuring their safety.
"I will never forget the amount of snow which fell on us in December and disrupted the clinic – but, not for long! The very same day we injected a 100 year old gentleman and snow did not stop him!"
"I am so proud of all the teams involved and have been blown over with the feedback we have had on and off the sites. It has bought Doncaster closer together with working in partnerships with lots of other agencies, the voluntary sector, the council, the CCG and many more."
In these confusing and worrying times, local journalism is more vital than ever. Thanks to everyone who helps us ask the questions that matter by taking out a subscription or buying a paper. We stand together. Liam Hoden, editor.