Doncaster health boss clarifies situation on vaccine supply
A leading health boss running the vaccination programme in Doncaster has clarified comments from Government that Oxford/AstraZeneca jab supplies will slow down from April.
Friday, 19th March 2021, 5:00 pm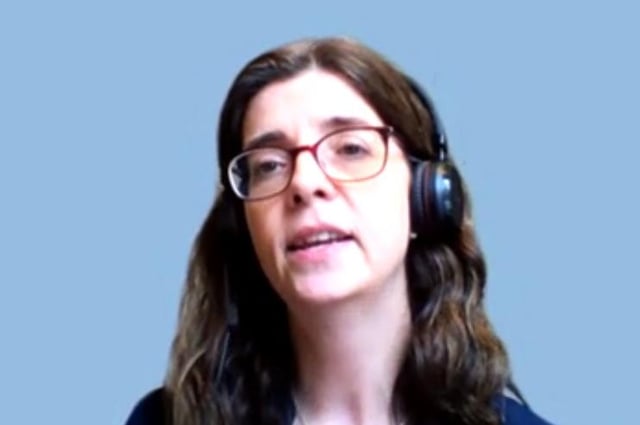 Alisa Leighton, assistant director of contract performance at NHS Doncaster CCG
Alisa Leighton, assistant director of contract performance at NHS Doncaster CCG, said that those awaiting second jabs will not be affected.
The UK's supply has been affected by a delayed shipment from India but Health Secretary Matt Hancock said the delay would 'not affect the roadmap' to unlocking the country.
Ms Leighton confirmed they had correspondence from Government around the slow down of vaccines but said they had not started to offer first doses to people to come in April and they will not be cancelling people's appointments if they already have one.
However, the health boss said they had more supply than they anticipated for the month of March and the number of people being jabbed would be 'very fast' before slowing down in April.
A meeting attended by councillors also heard that 120,000 people in Doncaster had had their first jab out of a total population of 308,000.
"Our understanding at the moment is it only relates to first vaccinations, so where people are expecting their second and their corresponding dose those doses will still continue so second doses will still go ahead at the right time," Ms Leighton said.
"In terms of first doses, it's coming into effect from the very end of March, and during April. At this point in Doncaster we haven't got people booked in for clinics at that stage, because we haven't had confirmation in terms of when the vaccine will be coming and we always need to know the date, it'll come to put on a corresponding clinic.
"We won't be cancelling anybody, but what we will do is we'll be waiting to see how much allocation we'll get and then because of the information we have so far, we'll be making sure that we can allocate the vaccine across Doncaster in the best way to reach the populations that haven't had the opportunity yet.
"So we'll be trying to make sure that we allocate across the five jab sites to capture where we've got the most people outstanding once we know what vaccine we're going to get."
*