Breast Cancer Awareness Month launches with 'Screening saves lives' call to women
October is Breast Cancer Awareness Month and the NHS is calling on women in Yorkshire to attend their breast screening appointment when invited.
Watch more of our videos on Shots! 
and live on Freeview channel 276
Visit Shots! now
All women aged from 50 up to their 71st birthday are invited for free NHS breast screening, which is vital in helping the NHS identify cancers at an earlier stage.
The NHS breast screening programme led to cancers being detected in 20,152 women across England in 2021-2022 which otherwise might have been diagnosed and treated at a later stage. In the same period 3,127 cancers were detected in women aged 45 and over in the North East, Yorkshire and the Humber.
Dr Jonathan Slade, Medical Director (System Improvement and Professional Standards), NHS North East and Yorkshire, said: "Breast screening saves lives as cancers can be diagnosed and treated earlier than they would have been without screening – often before you can even see or feel any changes to your breasts yourself."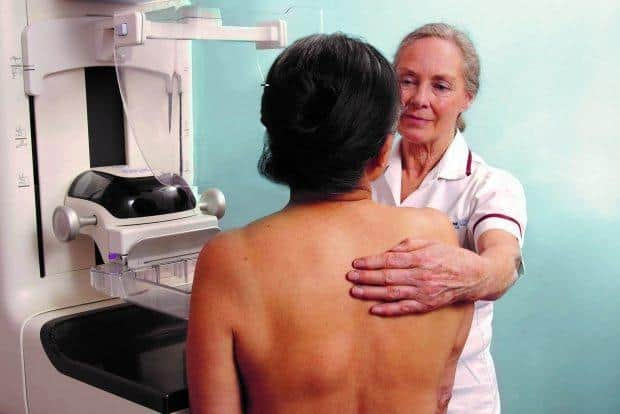 Screening saves lives, yet less than half of women attend their first breast screening appointment when invited, NHS figures show.
Dr Slade, who is a GP in the North East, said: "It's understandable some women are anxious about attending their breast screening appointment and your mammographer will do everything she can to make the experience as comfortable as possible for you.
"If you have been invited for breast screening but missed or did not book an appointment you can still contact your local NHS breast screening service to arrange one, even if you were invited weeks, months or years ago. You can talk to them before your appointment about anything you need to make it easier for you to attend."
Breast screening services are more accessible than ever. As well as hospitals, mobile screening vans are available in convenient community locations such as supermarket car parks.
Women of all ages should be 'breast aware', Dr Slade added. "Get to know how your breasts normally look, you will be more likely to spot any changes that might be signs of breast cancer. If you are concerned do not hesitate to contact your GP practice. It is important that you continue to look at and check your breasts regularly, even if you have just had a mammogram."
Over 2 million women in England receive a mammogram each year and screening prevents an estimated 1,300 deaths from breast cancer each year in the UK. In the North East and Yorkshire, approximately 370,000 women each year receive a mammogram. Around 4 in every 100 women are asked to come back for more tests after screening and offered care and treatment. Out of these 4 women, 1 will be found to have cancer.
"Every breast screening is potentially saving a life so remember to book and attend your appointment when invited," Dr Slade added. "Put your health at the top of your to-do list and book your appointment as soon as you can. Let us know if you can't make it, so we can rearrange."