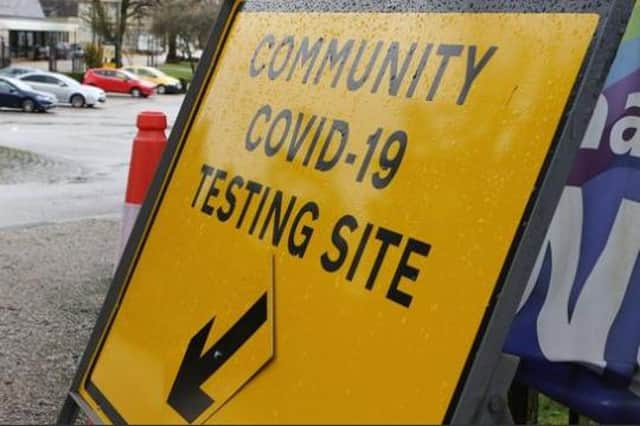 Covid testing station
Officials at the Communication Specialist College Doncaster which is run by the Doncaster Deaf Trust at its Leger Way building, confirmed they had a postive test today.Stacey Betts, assistant principal at the college said: "We can confirm that we have today (May 17) had a student receive a positive LFD Covid-19 result and their bubble is now isolating as per our guidelines."
It comes the day after Doncaster and Bassetlaw Teaching Hospitals NHS Foundation Trust revealed yesterday that they had no patients receiving currently treatment for Covid-19 at Doncaster Royal Infirmary.
Figures published yesterday stated that Doncaster currently had 43 cases per 100,000 people in the latest week, which was for the period running from May 4 until May 10.
The average area in England had 17.
In these confusing and worrying times, local journalism is more vital than ever. Thanks to everyone who helps us ask the questions that matter by taking out a subscription or buying a paper. We stand together. Liam Hoden, editor.