Education and training for the future: Doncaster school's unique relationship with local employers
Doncaster UTC is celebrating a bumper year of achievements, after being open just three years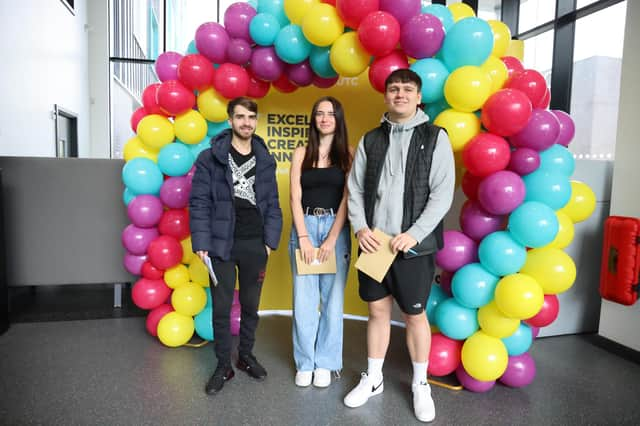 It is the first year the school, which opened in 2020, will post both its GCSE and A Level results.
The school, which is open to pupils aged 1314 to 19, specialises in Engineering, Creative and Digital Technologies and Medical Sciences.
Its Principal, Garath Rawson, says the school is bucking the trend among similar schools with 28.4% per cent of its pupils going into apprenticeships, including up to degree level – the norm is around eight per cent and all students who applied to university getting a place on a course of their choice.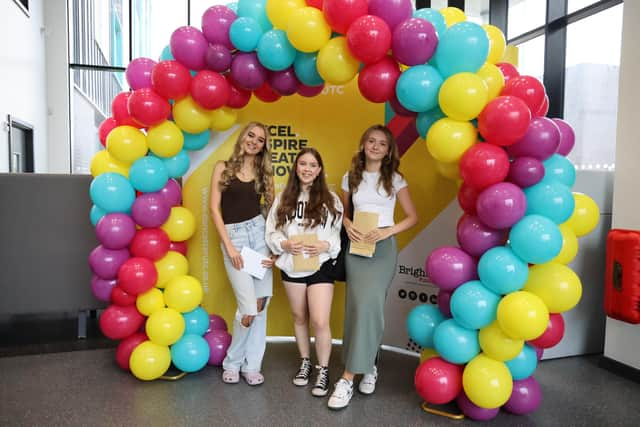 UTCs, or University Technical Colleges, are schools with a STEM (Science, Technology, Engineering and Maths) focus. Here at Doncaster UTC, the focus is on helping students achieve the best academic results they can in these areas, as well as teaching them the skills and abilities needed by employers for the future and forging strong relationships with those potential employers.
"I believe students can have a blend of academic and vocational training and we provide a solid curriculum which allows students to mix and match. I think that's what makes us so successful," Garath said.
The school's connections, and links with industry, are not just an added extra but at the core of the school's curriculum planning. It is a big thing for the school, Garath said, these employer partnerships help the school to identify the skills needed, and then work together to co-create and co-deliver that skills training.
"We have an employer committee, which is very unusual for a school, so they work with the school in developing the curriculum," he said. "The fact the students and sixth formers see the employers day in and day out, lifts and raises aspirations. It allows them to see what is available to them locally and to keep that local talent in this area."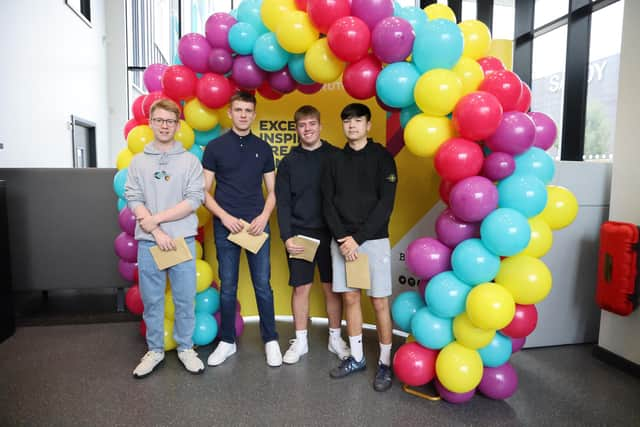 Doncaster UTC is one of very few similar educational establishments to be oversubscribed.
"We are focused on academic achievements, but our main focus is on helping students to find a positive route to employment and we are especially strong in terms of apprenticeships," Garath said. "Our school is for students looking for a broad range of opportunities and experiences and to build on the technical skills needed for employment, as well as the academic ones."
Real-world experience in the workplace is key to helping students find their route – for example some of the Medical Science students have spent time with orthopaedic doctors, and engineering students have had work experience and placements with Agemaspark.
The school also have a team that is dedicated to working with local employers like Hybrid Air Vehicles, Polypipe, Agemaspark, VolkerRail and Aalberts.
VolkerRail, a highly established and experienced railway infrastructure contractor in Doncaster, is one example of a firm with strong links at the school. They took part in career choice days and mock interviews with year 101 and 12 students and in the school's "Workday Wednesdays", they also ran a mock assessment day with our year 13 students. The end result was several pupils moving on this year to apprenticeships with VolkerRail – three are doing degree apprenticeships. Medical Sciences students have gone on to study medicine or move into nursing, dentistry and midwifery for example. High-quality work experience is a key part of the rounded education and experience that students receive, and it provides the solid foundation and strong links which help students to the next step.
It's a policy which helps not just the students and the workforce of today, but the workforce of tomorrow and the future of local business and industry.
"We want to ensure our students are future ready, equipping them with the skills needed for work now and into the future," Garath concluded.