Doncaster Chamber highlighting diversity of career pathways and opportunities available, ahead of GCSE results day
As Doncaster's young people wait with bated breath to get their GCSE results, the local Chamber of Commerce is drawing attention to the fantastic range of opportunities that are available to them right on their doorstep.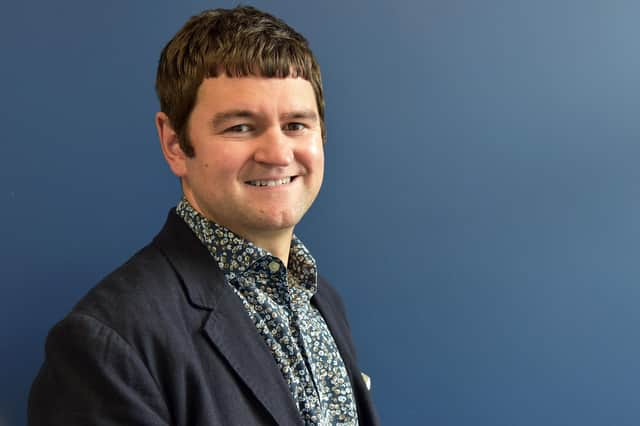 Tomorrow will mark a pivotal milestone in the lives of Year 11 students, across the country, who will be receiving their GCSE grades. It's a time for them to reflect on their hard work, celebrate their achievements and, of course, consider what their next steps will be.
While some of these learners will doubtlessly choose to stay in full-time education, others might instead peruse apprenticeships or go onto more job-specific training. Regardless of what route they decide to take, however, they will find no shortage of great prospects here in Doncaster.
One of the best ways for young people to discover what's actually out there for them is by attending our region's largest careers fair; Opportunities Doncaster Live (OD Live). Organised by the local Chamber of Commerce, this annual event gives budding learners a chance to meet with prospective employers, to encounter professionals from a variety of different industries, and to potentially even kick-start their dream careers.
OD Live will be returning once again in 2024 and is already shaping up to be bigger and better than ever before. Looking forward to next year's fair — and how it will inspire the next generation — Dan Fell, Chief Exec of Doncaster Chamber, said: "As an organisation that represents the business community, we understand the vital importance of nurturing tomorrow's workforce. The young people who are receiving their GSCE results this week are that up-and-coming talent, and it is incumbent upon us to help them unlock their latent potential. After all, they are our future colleagues, entrepreneurs, innovators and businesses leaders.
"They must be shown the tremendous job prospects that are available to them in Doncaster, so that they can properly grow and flourish here. Indeed, we have so many thriving industries and incredible employers in our city that young people might not even realise are at their fingertips.
"Aiming to broaden horizons and shine a spotlight on these hidden opportunities, OD Live is one of our most fulfilling events. Year after year, it sees hundreds of local businesses — representing sectors as diverse as hospitality, leisure & tourism, finance, the arts, technology, engineering and manufacturing — all gathering together under one roof to showcase their various career pathways to the next-generation.
"With an emphasis on interactivity, it's a dynamic environment that raises the aspirations of young people in Doncaster and gets them enthusiastic about their futures. Previous iterations have seen the likes of Hybrid Air Vehicles, McLaren, Polypipe Building Products, South Yorkshire Police, VolkerRail and the Yorkshire Wildlife Park exhibiting at the event, each of whom made a lasting impression with their engaging expo stands.
"For 2024, we are looking to deliver our greatest iteration of OD Live yet, with even more exhibitors, even more interactivity and even more opportunities for young people to kick-start their careers. Suffice it to say, we will be communicating more about the line-up closer to the time.
"Once again, I would like to congratulate all of those hard-working young people who will be getting their GSCE results tomorrow. We wish you every success and want you to know that there are plenty of opportunities for you to excel here in Doncaster."