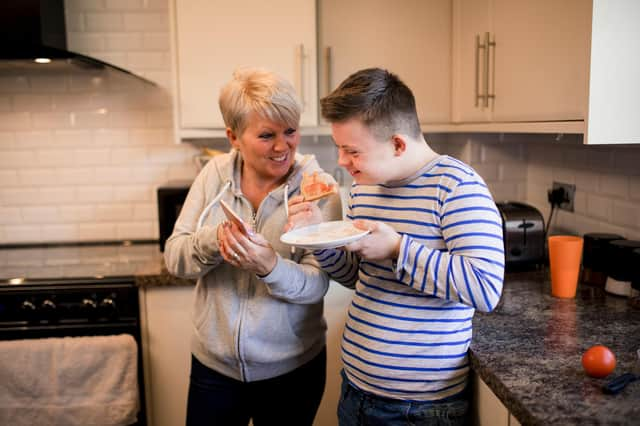 Trust Fostering is looking for 22 new fostering families in 2022
Trust Fostering, which delivers fostering services on behalf of Doncaster Council, is looking for 22 new fostering families in 2022.
The Trust Fostering team are looking for people from across the borough who can make a difference by beginning a new adventure into foster care. They want to find people who can open their heart and their homes to children and young people of all ages.
"Every day foster families from across Doncaster help children to stay living near the people and places they know and love. But we need more people to foster!" says Nigel Turner, fostering recruitment lead.
"These young people will fill a space in your heart, that you never knew was missing."
"At Trust Fostering we have the children and young people at the heart of all we do, so we are on the lookout for potential foster carers who can do the same.
"Fostering is a very rewarding role that brings a new little personality into your home with all their wonderful quirks that you will soon learn to love.
"These young people will fill a space in your heart, that you never knew was missing and in return you get to be there for those monumental moments that help develop a young person's life – a feeling like no other."
The most rewarding role you can have
Michelle, who was approved as a foster carer in January 2020, says: "Seeing that child go through their own personal journey and supporting them every single step of the way is a privilege and one I am incredibly proud to be part of."
She adds: "Since beginning to foster, I now know there isn't anything I'd rather do. Whilst at times it is hard, it is also incredibly rewarding; seeing a young person slowly develop their confidence, independence and just develop positively in all aspects of their life is just priceless!
"There is nothing better than knowing you have made the difference to their lives and future; it is the reason I love fostering.
"It gives you a sense of pride, satisfaction and a feeling of happiness that the young person is thriving and achieving and that you have been the person to help and guide them to make that difference."
For Michelle, the application process also helped her realise the transferable skills she already had – and that any barriers she had imagined weren't a problem.
"My advice is to talk to the team, explain your circumstances and they will advise you. There is a lot of training and support on offer to help guide and support you through your experience and with any placements you have.
"There is also the wider Trust Fostering family, the other foster carers, many who I now class as friends, who have provided invaluable information and support through all my placements."
"It's a big decision to foster," adds Nigel. "That's why our Trust Fostering team, who deliver fostering services on behalf of Doncaster Council, host regular information events giving you the opportunity to find out more about what's involved in becoming a carer as well as the 24/7 support and training offered by the team."
Join the team and carers at their next online event will take place on Thursday, February 17, from 6pm to 7pm, or come and visit the team in person in the EPIC hub in the Frenchgate, every Tuesday from 11am to 2pm. The events are a perfect opportunity to speak to the team and hear from the Trust's experienced foster carers.
If you are aged over 21, have a spare bedroom, the commitment, time and love to care for a child, fostering could be for you.
Already fostering? If you are an existing carer, speak to the team today about transferring to Trust Fostering. They offer a streamlined transfer process and great benefits too, so you can foster for Doncaster and support Doncaster children.