'Green for go' - The Star launches South Yorkshire Sustainability Awards 2023
The second South Yorkshire Sustainability Awards are green for go.
Watch more of our videos on Shots! 
and live on Freeview channel 276
Visit Shots! now
Our search for this year's sustainability champions has begun following the success of last year's inaugural event, which attracted dozens of applications from a huge variety of organisations united by a desire to reduce their impact on the planet.
As the race to net zero becomes increasingly important, the awards will continue to recognise and reward the businesses, organisations and individuals that are leading the way across South Yorkshire.
Nancy Fielder, editor of National World which includes The Star, said last year's ceremony was an 'inspirational evening' and she was delighted to see and celebrate so many people and companies working so hard to make a difference.
She added: "These awards show South Yorkshire is world leading in innovation, determination and hard work. If only every region in the world could celebrate the difference people like you are making we would have a very sustainable future."
We encourage you to put forward nominations in one of the 13 categories.
Winners will be announced at a black tie awards ceremony on Thursday September 28 at Magna in Rotherham.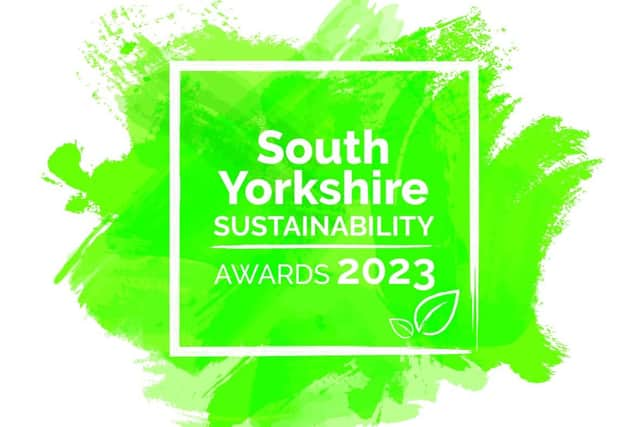 Recycling Initiative of the Year
This award recognises recycling initiatives across South Yorkshire. Open to local authorities, waste management providers or a commercial organisation that can demonstrate improved recycling and resource efficiency across their organisation or the wider sector and community.
As the backbone of the economy, small and medium-sized enterprises (SMEs) have a huge part to play in driving the green economy. This award shines a light on the small-but-mighty organisations that have implemented a sustainability strategy which reduces carbon emissions without impacting on financial performance.
Large Business of the Year
This award recognises larger organisations that have put their sustainability practices at the heart of their business goals and are well on their way to delivering this strategy and already reaping the rewards from this approach.
Net Zero Business of the Year, in association with Business Sheffield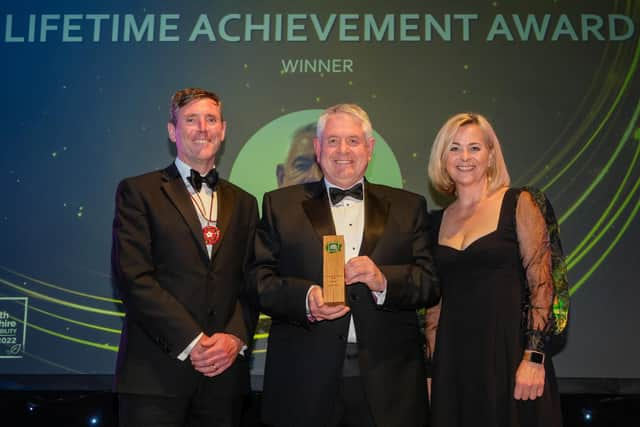 This award will reward a company that can demonstrate a net zero output from their business operations and how they are inspiring other businesses to start their own journey.
For manufacturing businesses the implementation of a sustainability strategy is one of the most challenging, but equally critical in the move to net-zero. We are looking for manufacturing businesses who can demonstrate how they are overcoming the challenge by creating and implementing optimal green policies.
Best Hospitality or Retail Sustainability Initiative
Open to any business in the hospitality or retail sectors that can demonstrate a mindful approach to improving the environmental impact of their business.
Business Leader of the Year
This award recognises business leaders who recognise the strategic requirements for businesses to achieve/or move towards net zero. They will demonstrate how to lead, drive and deliver results through a sustainability strategy within their own organisation as well as engaging staff, stakeholders and other organisations in starting a similar journey. Who do you know that is innovative, inspiring and initiates positive change to transform their business and perhaps the wider community?
Public Sector Organisation of the Year
The public sector faces the same challenges as many businesses in the move towards net zero, but is arguably under more pressure to implement change and showcase the successes that can be achieved.
Education Initiative of the Year in association with Hallam FM
This award will recognise educators who raise awareness and understanding of sustainability. Open to schools, colleges, universities and training providers, who can demonstrate how they educate sustainability and inspire others.
Young Green Champion of the Year
We are looking for an individual between 12-18 years old, who has shown outstanding leadership in driving change and/or campaigning for a good cause around an environmental issue. Our Young Green Champion may have inspired others to consider the environment or made a significant impact on their school/community group environmental impact. Whatever they have achieved we want to recognise their success and passion for the environment.
Green Ambassador of the Year
This award will recognise the outstanding efforts of an individual who has worked tirelessly to implement change to improve environmental impacts and has motivated others to adopt environmentally-friendly lifestyles. Our Green Ambassador may have worked on a voluntary basis but equally they may have worked as part of an organisation, but without their involvement the impacts would never have been achieved.
Community Initiative of the Year
An award to recognise charities, CIC's, volunteer or community groups within South Yorkshire that are doing great things to support their community moving towards net zero. From a small grassroots local organisation to UK-wide entities with a local presence, as long as you are making a difference we want to hear from you. This award celebrates the amazing projects that are making an impact on the communities in which they operate, as well as the environment.
Lifetime Achievement Award
This special award will be given to an individual who has made a longstanding commitment to change and through their years of dedication has achieved exemplary success across South Yorkshire and possibly beyond.
For further information or details of how to align your brand as one of the event sponsors, contact event manager Haroldine Lockwood [email protected]