Doncaster rail infrastructure firm joins forces with electrification company
Leading rail infrastructure engineering services provider, QTS Group Ltd (QTS), whch has offices in Doncaster, has completed the acquisition of rail electrification experts, Rail Electrification Limited (REL).
Friday, 4th June 2021, 11:23 am
The acquisition, which will see REL operate as a wholly owned subsidiary of QTS, brings the company into the Renew Holdings plc family of businesses, which QTS joined in 2018.
REL adds overhead line electrification (OHLE) capability to the QTS offering, which already includes vegetation management, drainage, civil engineering and fencing, all supported by an innovative plant fleet.
QTS also currently supplies isolation teams for clients across the UK, making REL the perfect fit for natural business progression.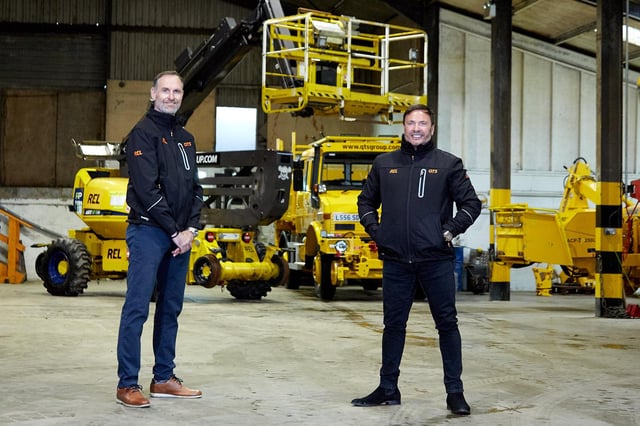 Scott Kernachan Alan McLeish
All of the REL team, including the management trio of Scott Kernachan, Mark Potts and Kenny Barr, will join QTS at its Scottish headquarters in Drumclog, South Lanarkshire in Scotland .
REL was founded in 2015 by Managing Director Scott Kernachan and is now a leading provider of OHLE, working across the UK for clients such as Costain, ABC, Crossrail and Hochteif.
Alan McLeish, Managing Director of QTS Group commented: "QTS has grown rapidly over the last decade and, in order for us to continue that growth, we knew we needed to add to our already impressive portfolio of capabilities."
He concluded: "The next natural step was electrification, which allows us to give a fully rounded service to our clients. "
In these confusing and worrying times, local journalism is more vital than ever. Thanks to everyone who helps us ask the questions that matter by taking out a subscription or buying a paper. We stand together. Liam Hoden, editor.