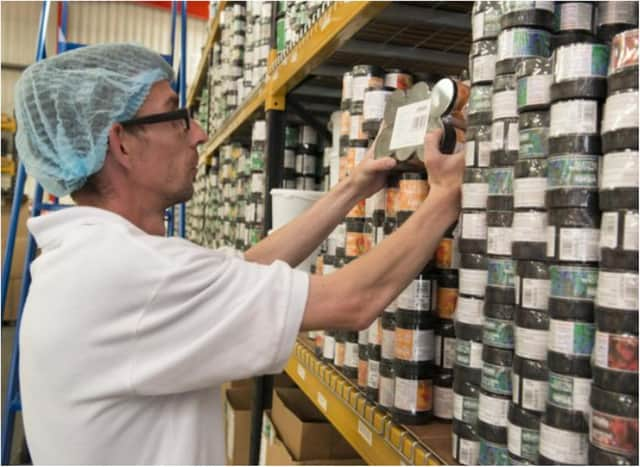 World Feeds in Thorne.
Thorne-based World Feeds is pressing the UK Trade and Business Commission to come up with solutions to the problems caused by 'flaws in the Brexit deal'.
Since the EU-UK trade and co-operation agreement came into force in January, thousands of firms have reported problems with red tape and new charges.
According to the Office for National Statistics, the export of goods to the EU fell 41 per cent in January, while imports dropped 29 per cent. They were the largest declines since comparable records began in 1997.
Last month, a Federation of Small Businesses survey of 1,483 firms found 23 per cent temporarily halted EU sales, 70 per cent experienced delays and 32 per cent lost goods.
The commission was launched after the government in January ordered the closure of a select committee examining Britain's relations with the EU - sparking claims it was trying to avoid scrutiny.
The group features MPs from all political parties and includes Hilary Benn, Labour chair of the now defunct Commons committee on the future relationship with the EU.
Peter Kersh, managing director of World Feeds, which is based in Thorne, says freight companies are unwilling to take cargoes to Europe and fears the firm will be crippled by lost trade. He says his business has already been hard hit by the problems caused by Britain's departure from the European Union.
He said 30 per cent of World Feeds' business was with the EU and added: "Since January 1 exporting has now become a lottery and the government does just not seem to care.
"We are very experienced exporters and risk losing 30 per cent of our business which will cripple us."
Don Valley MP Nick Fletcher said: "World Feeds contacted my office about this issue and I have raised it with the relevant department in Westminster. I am keen to support this constituency business so I have offered to meet with World Feeds and will continue making enquiries on their behalf."