Doncaster salon owners say reopening has been as exciting as Christmas Day for them
It has been a busy week of reopening for business owners in Doncaster - one salon shares their excitement over welcoming their clients back.
Saturday, 17th April 2021, 11:23 am
Twins Salon is run by twin sister Juliana and Helena Nkansah.
Like many businesses they have been unable to open their doors for many months due to the lockdown.
Helena, 26, said: "Tuesday was one of the busiest weekdays we have ever had.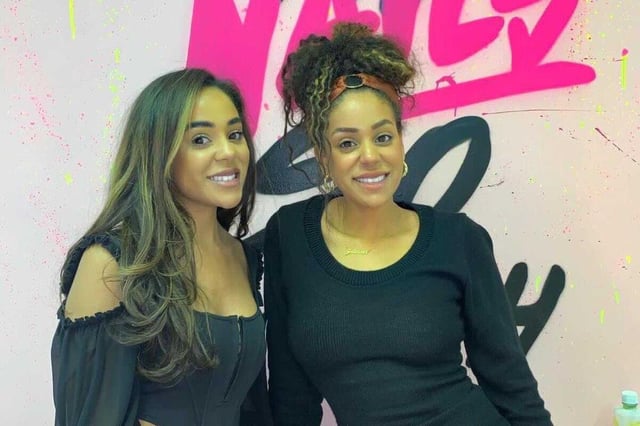 Juliana and Helena Nkansah, 26, owners of Twins Salon.
"It felt like a Saturday the phone never stopped buzzing.
"It's so lovely to be so busy again.
"Because it's been so long since we've been at work it feels like the first day back at school."
The young business owners didn't feel anxious about returning to work because they knew their loyal client base would be waiting for them when they did.
"We are a tight knit group," Juliana said.
"We know a lot of businesses suffered really badly but we are lucky to not have been affected too much.
"Both of us have a really positive mindset so we never let it get us down, we always knew there would be an end to it."
During opening week the salon extended its hours to accommodate the influx of clients.
They even had people queuing outside on the first day.
Both women are excited to see Doncaster buzzing with people again.
Helena said: "It's just great to get back to a bit of normality.
"For adults this week is like Christmas Day.
"We get to go to the pub and get our hair done."
You can find out more about Twins Salon on their Instagram here.
In these confusing and worrying times, local journalism is more vital than ever. Thanks to everyone who helps us ask the questions that matter by taking out a subscription or buying a paper. We stand together. Liam Hoden, editor.