A quarter of children in Doncaster living in poverty
A quarter of children in Doncaster are living in relative poverty, new figures show.
Watch more of our videos on Shots! 
and live on Freeview channel 276
Visit Shots! now
Save the Children UK said the latest figures are grim and prove families are "still very much in the depths of a crisis" as inflation increases.
It meant 24.1 per cent of children in the area were in a family whose income was below 60 per cent of average household income and claimed child benefit and at least one other household benefit.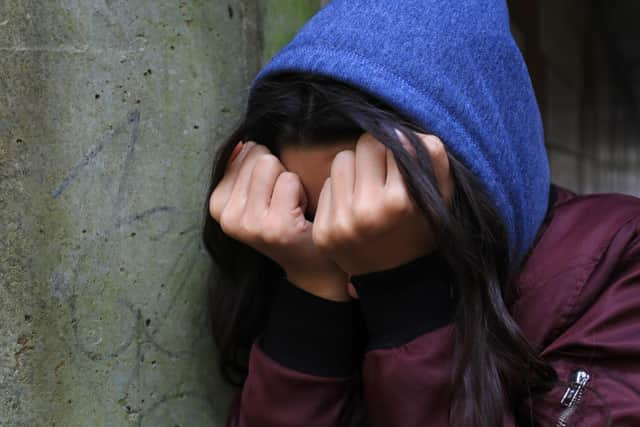 Of these children, 10,578 were in absolute poverty as their family's income was lower than 60 per cent of the median income established in 2010-2011 – accounting for (18.5 per cent) of kids in the area.
Overall, it was down from 25.9 per cent of children who were living in poverty in 2020-21 but up from 20.7 per cent seen in 2014-15 when comparable records began.
Becca Lyon, head of child poverty at Save the Children, said kids growing up in poverty often grow up too fast as they are exposed to concerns about money and paying bills.
Ms Lyon added: "This can leave lasting scars. Families need a proper benefits system that protects them from hardship, and means children can grow up without having to know what the inside of a food bank looks like."
Across the UK, 2.47 million children (20.1 per cent) were in relative poverty and 1.89 million children (15.3 per cent) were in absolute poverty.
About 18.7 per cent of children were in relative poverty and 15.1 per cent in absolute poverty the year before.
Within England, Leicester had the highest proportion of children aged under 16 in relative low income families (41.7 per cent) and City of London had the highest proportion in absolute low income families (38.9 per cent).
The charity Action for Children accused ministers of knowing what works, given the action taken during the pandemic, but "choosing not to do it", and said help has been "snatched away" from families.
Imran Hussain, director of policy and campaigns at Action for Children, said: "It's astonishing that, despite the pandemic, the cost-of-living crisis and the prospect of rising child poverty for years to come, the Government is not targeting help for children in low-income families.
"There is so much more this Government can do in these tough times to stop those with the least from suffering the most," he added.
A Government spokesperson said they are "committed to eradicating poverty and supporting those in need, and our actions have helped ensure there are nearly two million fewer people in absolute poverty than there were in 2009-10".
They said that the latest figures "reflect the country coming out of the pandemic and accompanying rising prices" and that the record levels of support have been provided through cost-of-living payments, the Household Support Fund and the Energy Price Guarantee which "will continue to hold down people's energy bills".