New Kia Procee'd - A reasonably priced supercar lookalike
THE stunning transformation of models from Kia led by design chief Peter Schreyer formerly of Audi into stylish quality cars continues apace following the launch of the new Procee'd coupe which is arguably the best looking car in this sector writes Bryan Longworth.
Saturday, 8th June 2013, 6:00 am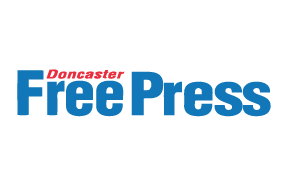 Kia Pro Cee'd
In fact the shapely car has styling worthy of a supercar and it looks so good that when I called at my local fish and chip shop an admirer dashed outside to get a closer look asking what it was because he thought it was a mega expensive exotic sportscar!
The new Procee'd is longer and lower than the previous version and of course it has that impressive new family front that has been largely responsible for cars from the Korean manufacturer looking so good resulting in soaring UK sales.
And after testing the shapely three door coupe I can confirm that it is just as stylish inside where there is nice soft touch plastic and that it drives and handles just as well as it looks making it a very desirable coupe with prices starting at £17,495 on the road.
My test car was the Proceee'd 1.6 CRDI S Eco costing £18,595 on the road which was powered by a 1.6 diesel engine with stop/start and with a six speed manual gearbox that offered firm and precise changes.
With CO2 emissions of 100g/km the owner will not have to pay car tax and with a combined fuel consumption of 74.3mpg running costs will also be at a low level and then there is the seven year warranty - for the record top speed is 122mph and zero to 60mpg takes 11.5 seconds.
The test car also had low rolling resistance tyres that help with improving fuel consumption and reducing emissions and there is a first which Kia call Flex Steer that provides three different steering options and it is very effective and certainly no sales gimmick.
This system allows drivers to choose their favourite steering mode at the touch of a button on the steering wheel - Comfort for easier parking, Normal which I used most of the time and Sport which requires more steering effort.
The 126bhp engine provided a reasonable amount of power for all driving situations considering this is the low emissions eco model and I look forward to driving the GT model that will soon join the range and which is said to be quite a potent performer.
The easy to open hatchback reveals a good sized boot area of 380 litres which is 40 litres more than the previous model or 362 litres with the temporary spare wheel in place and a useful net on the floor firmly holds smaller articles in place.
The only thing I found irritating at times especially when parked facing up an incline was the large heavy driving door which could sometimes be hard to open and care had to taken to prevent it closing on the driver while getting out.
New Procee'd which is built at the new Kia plant in Slovakia is a big improvement in every way on the previous Procee'd especially that very shapely body which attracted so much attention and this particular model is the one for owners wanting style plus low running costs.
My Verdict: A reasonably priced supercar lookalike.
Model: New Kia Procee'd 1.6 CRDI S Eco.
Engine: 1.6-litre diesel.
Output: 126bhp @ 4000rpm.
Transmission: Six speed manual.
Acceleration: 0 to 60mph 11.5 seconds.
Fuel consumption: 74.3mpg combined.