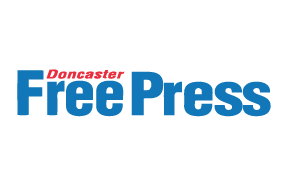 Barn owls, snakes and reptiles, plus cuddly rabbits, chinchillas and racoons, are also among the animal stars waiting to welcome people who are passionate about their pets to this year's great-value family day out.
LovePets takes place on Saturday 29 and Sunday 30 October and brings everything fur and feather related together under one roof, with thrilling animal displays, interactive talks from pets experts, plus the chance to pick up goodies from top pet stores and suppliers from across the UK.
TV vet Marc Abraham will host the action-packed LovePets Show, giving live talks with the opportunity for visitors to ask about problem puppies or crotchety cats, or what to do if their pet bird seems 'down in the beak'.
Marc said: "This year's LovePets Show promises to be a wonderful event for anyone with an interest in animals. There will be plenty to see, stroke and discover from the world of pets, as well as great tips on responsible pet ownership, plus innovative toys and inspiring pet care products available from the multitude of exhibition stands."
Celebrity dog trainer Karen Wild will be providing masterclasses for those keen to bone up on the behaviour of their four-legged friends, and this year's Britain's Got Talent semi-finalist Pippa Langhorne will be singing in harmony with her dog Buddy.
The Main Arena packs in a fun-filled programme of family entertainment, including ferret racing and dog agility, while the Presentation Area offers fascinating insights into the world of pets – and features a must-see slot on curing our animal phobias.
Children are encouraged to meet all sorts of animals at the LovePets Petting Zoo, including a gorgeous family of racoons, while more adventurous youngsters can take a closer look at scorpions, snakes and spiders.
LovePets is sponsored by Mars Petcare, Zoflora, Welcome Cottages, Your Dog, and Your Cat Magazine and takes place at the indoor EXEC venue at the East of England Showground, Peterborough, just off the A1. While visitors won't be allowed to bring their own pets into the venue, there will be plenty of animals inside to make a fuss of. Parking for the pet exhibition is free.
Tickets pre-booked now at www.lovepetsshow.co.uk
offer a substantial saving, with online family tickets (two adults and three children) just £12. Nominated animal welfare charities will receive 10 per cent of ticket sales.
* LovePets is widely recognised as a leading event in the pets calendar. The 2011 show is set to provide exhibition space for nearly 100 companies, traders, organisations and charities from across the UK. www.lovepetsshow.co.uk