Arts Council funding gives Doncaster man time to develop new digital skills
Wayne Sables, documentary film maker and multi media specialist Wayne Sables has has been awarded important Arts Council funding as he continues to develop new digital projects.
Friday, 21st May 2021, 3:00 pm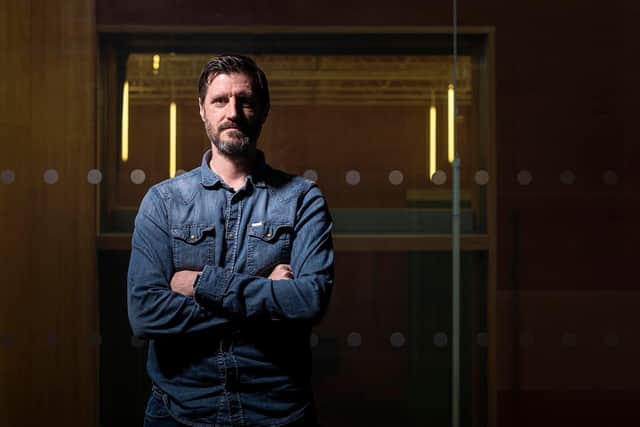 Wayne Sables, an associate artist at Cast in Doncaster and is the co licensee for TEDx Doncaster, TEDx Doncaster Youth and TEDx Doncaster Women.
The Arts Council's Developing Your Creative Practice offers awards to support development opportunities for individual cultural and creative practitioners based in England.
"Thanks to this vital funding I will now be able to undertake focused time to explore how my work can engage new audiences through various digital outputs, whilst learning new approaches to presenting work," said Wayne, whose recent Barnsley-based dance film Familiar Struggle has become a major international award-winner.
The funding will also allow Wayne to further develop and create new forms of digital presentation, following up on his established success with technologies such as projection mapping, light installation and 360 film.
Wayne will be supported by David Wheeler, artistic director of IOU Theatre in Halifax, as he develops fresh digital skills.
"To test these newly learnt skills, I will be accessing site-specific outdoor spaces at CAST in Doncaster, Wentworth House, and in Barnsley Town Centre, taking time to explore and assess the barriers these types of outdoor spaces present," Wayne explained.
"I want to expand my knowledge and create large-scale digital work that can be commissioned for long periods, expanding my current networks and taking on new collaborative work with different types of artists, creating more opportunities in new areas of the creative and cultural sector.
"Outdoor festivals are investing in digital work that can engage well with live audiences and this grant support will put me in a stronger position to be ready for this sort of project."