Green landscape ramble with Doncaster Ramblers
Fairburn Ings invokes memories of the 70s for me bringing my young family here to "feed the ducks".
Saturday, 19th June 2021, 9:00 am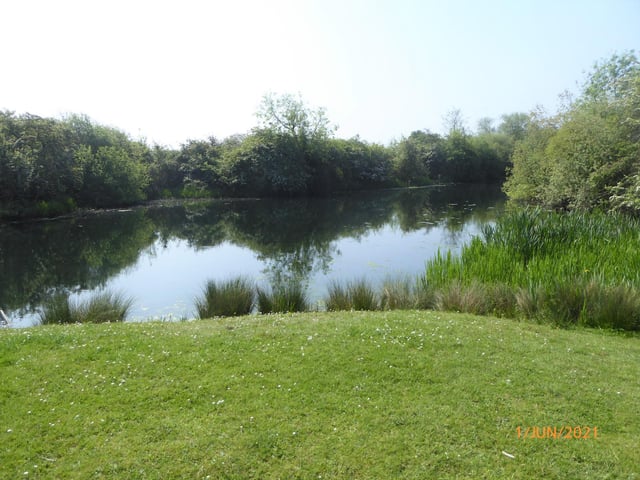 Fairburn Ings
Back then a shale car park and path to the lake was all there was, today it's a pay and display and visitor centre. Well, that's evolution I suppose.
Ten of us met at the Chequers Inn Ledsham for this ten mile countryside outing in beautiful sunshine and glorious green meadows. Having sought permission to park outside the pub "Only if you call in for a drink" "when you get back." she says. An offer we couldn't refuse, and off we set, but not before advanced warning of waterlogged paths ahead.
No-one seemed to be worried. The first section south to Fairburn on easy footpaths bought us to the eastern end of the Ings where a short 11's stop provided an opportunity to chat with fellow walkers and their pets.
Walking through the bog at Fairburn Ings
The area is certainly popular with both. Moving on we followed the curves of the River Aire west to the visitor centre before continuing along Newton Lane to a finger post.
The route passed across an area of bog and despite being pre-warned needed some courage to cover. But Ramblers if nothing else are up for an adventure, even though in parts of this section water levels rose to ankle height.
We did eventually make it through watched with amusement by a herd of highland cattle.
Thankfully the rest of the route stayed dry as we made our way along Newton Lane to the junction of the A656 then a sharp right northeast to our lunch stop at the White Horse in Ledston.
All the time enjoying the hay meadow around us and sitting on grass for lunch.
Arriving at the White Horse, the latest evolution to modern living confronted us, QR Codes!
"Whose got a smart phone?" "Can it download an app?" "What table is this?"
After struggling for ten minutes with the new world of technology and driven by thirst we agreed to abandon this hostelry in favour of the other. Knowing it was less than two miles away brought on an almost sprint like surge of energy to the finish line, and after a short wait, a
warm welcome from the land lady greeted us, without a QR in sight. What surprised me about this walk was how green and lush the landscape had become.
Thanks to all who made the walk a pleasure to lead and to Angela for buying a round of drinks.
Rules continue to change regarding outdoor exercise and group activity so please visit our website Doncaster Ramblers for latest, including future activity.
Remember while out observe social distancing, carry a mask, hand sanitiser, and gloves. Obey the Countryside Code and give way to other walkers.
Doncaster Ramblers have had a programme of Tuesday and Saturday walks, mostly between eight and eleven miles in length, for about 30 years.