DONCASTER RAMBLERS: Not the shortest nor easiest route
This week Doncaster Ramblers take on another local walk, this time around Burghwallis and Askern.
Saturday, 20th March 2021, 9:00 am
For those attempting this walk post pandemic and coming by car take care there is limited parking in the village.
It is possible to start the walk in Askern (on Green Lane) where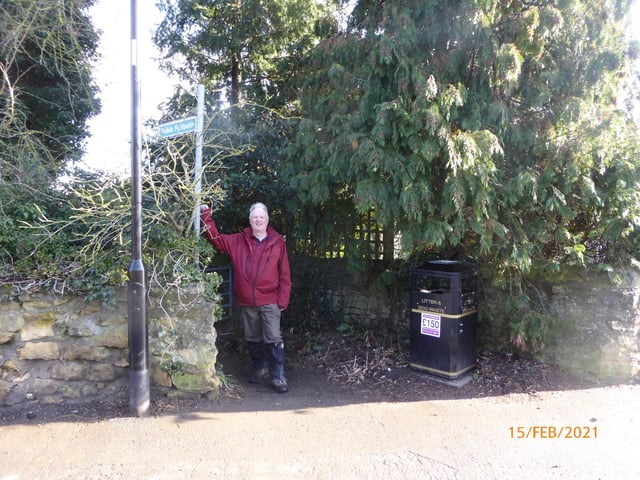 Ramblers took on a six and a half miler
Parts of the route are not easily defined, and overgrown but at the time of writing there was public access.
Beginning at the war memorial walk down Old Village Street for 100m then turn left and cross Grange lane to enter Sixrood Lane
Continue along the lane for one mile turning right at a finger post to reach New Close Lane.
Turn right along the road for 630m then behind Woodfield Cottages turn right.
Continue along the field edge for 580m then follow the track left for another 1,000m before turning right onto Burghwallis Road. Challenge over, turn left along the road to a T junction, turn left again then after 96m turn right into a narrow ginnel.
Emerging from the ginnel turn sharp right to follow the footpath around the edge of Campsall Country Park before setting off in an easterly direction towards the woods in the distance. The path is well defined.
Exit the woods and climb the low hill making for the housed top right where a concealed footpath with wooden fence on right leads to edge of new housing development.
Turn right through the estate for 80m then right again on a metalised footpath by playing fields.
Exit the park through a squeeze gate and cross Green Lane
(alternative start point).
Walk down The Avenue and then along Avenue Road to reach Sutton Road.
Turn right and walk along Sutton Road for 580m to a narrow footpath on the right (this was partially flooded on the day I walked, the escape route being along Sutton Road
then right at Suttonfield Road).
Exit the footpath and head across scrub towards a gap between two industrial units then passing through a gate crossing the field to the top left hand corner.
Take the path opposite at the finger post and follow for 1,000m
Now on the final leg turn right onto The Abbe's Walk and after 300m left onto Grange Lane.
Admire the posh houses as you walk the last quarter mile back to Old Village Street.
At six and a half miles not the shortest nor easiest to follow but still worth a go.
Please take care when walking and follow the Countryside Code. Follow government guidelines, you can walk outdoors once a day as part of your daily exercise.
In these confusing and worrying times, local journalism is more vital than ever. Thanks to everyone who helps us ask the questions that matter by taking out a subscription or buying a paper. We stand together. Liam Hoden, editor.