Watch the bizarre end to Maxi Hughes' British title fight win
Maxi Hughes said he 'did what he had to do' after winning the British lightweight title in bizarre circumstances.
Monday, 22nd March 2021, 11:24 am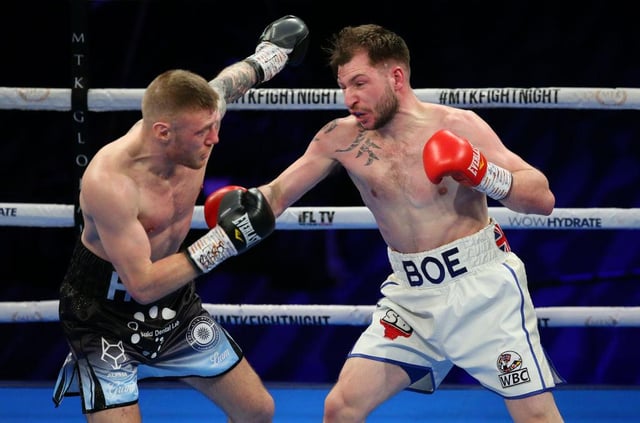 Maxi Hughes throws a shot at Paul Hyland Jnr. Photo: Alex Livesey/Getty Images
Opponent Paul Hyland Jr had turned his back on Hughes, allowing the Rossington fighter to dash across the ring and land a heavy blow to finish the fight in the eighth round.
Hyland was walking to his corner after taking some punishing body shots and, after going down on his haunches, was under the impression referee Mark Lyson had called a knockdown.
However, while Hyland's back was turned, Lyson then waved the fight back on – and Hughes took full advantage of the situation.
Hughes was well within his rights to attack the defenceless Hyland but some commentators have argued it was poor sportsmanship.
Hyland's corner was left furious with the outcome of the fight and vented their anger at Lyson in the immediate aftermath of the contest.
"Coming into the fight it was always our plan to target the body," Hughes told iFL TV.
"He [Hyland] looked susceptible to the body. It was working all the time.
"The finish I caught him with the bodyshot, he dipped and half turned, I stepped back because I thought that's what the ref said.
"He [Hyland] then turned his back and I looked in the referee's eye to say "are you stopping it or are we carrying on?" and he said "box on".
"He came to the dressing room before the fight and said defend yourself at all times.
"Paul turned his back which you should not do and I did what I had to do."