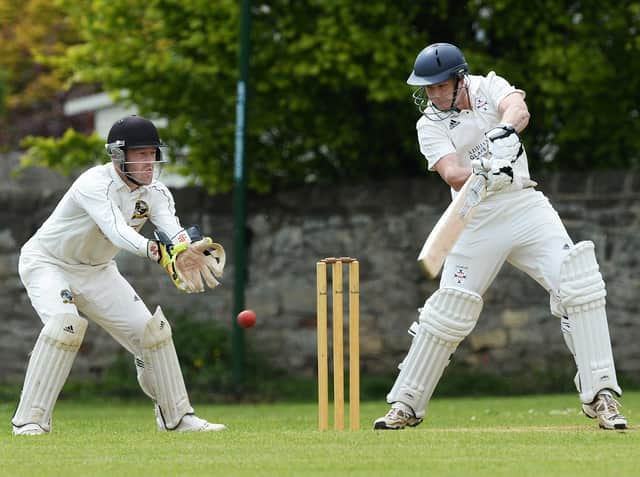 Action from Sprotbrough against Conisbrough – both clubs find themselves in the Premier Section of the new YCSPL.
Clubs in the ECB Yorkshire South Premier League (YSPL) and the South Yorkshire Senior Cricket League (SYSCL) voted overwhelmingly in favour of the merger.
The new Yorkshire Cricket Southern Premier League (YCSPL) came into existence this month and will be fully operational for the 2021 season.
YCSPL chairman designate Matt Summerhill said: "We believe that a single league, as part of the Yorkshire Cricket Pyramid, will put cricket in the South Yorkshire area in the strongest possible position for the future.
"The merger will enable us to have unified decision-making and communication processes and to make economies of scale, and will put us on the same footing as most of the country's other Premier Leagues, which include feeder leagues as part of their structure."
The YCSPL will be made up of 61 clubs, fielding a total of 124 teams in Saturday league cricket, mainly across South Yorkshire but also reaching to South Kirkby and Wakefield in West Yorkshire, Cleethorpes and Scunthorpe in North Lincolnshire and Coal Aston in Derbyshire.
The new league will have two sections. The Premier Section will have two divisions - the Premier Division and the Championship - which will be formed from the existing YSPL and the SYSCL Championship respectively. The Senior Section will have eight divisions, currently SYSCL Divisions One to Eight.
The management of the league will be in the hands of an executive board, which will be responsible for the overall governance of the league and for common functions such as finance, participation and safeguarding.
The two sections will have separate cricket committees to be responsible for day-to-day administration, while the membership of the executive board and the cricket committees will be formalised over the next few weeks.
Doncaster Town will start their Premier Division campaign at Whitley Hall on Saturday, April 17, while Tickhill will visit Treeton. In the Championship Conisbrough will start at Barnsley B, Sprotbrough go to Oughtibridge and Warmsworth visit Whiston PC.