Doncaster Town Women surge through to Super 8s Finals Day
Doncaster Town Women have made a Super start to the season by booking their place at a Finals Day.
Monday, 28th June 2021, 9:07 am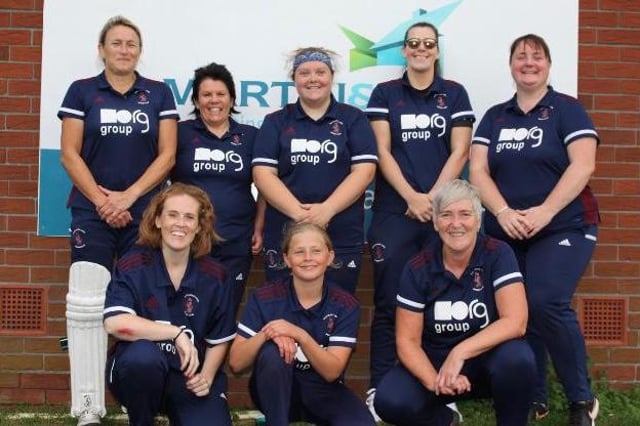 Doncaster Town Women are through to Super 8s Finals Day.
Shell Styring's team have beaten Tickhill, Alne, Yapham and Cottingham in the Yorkshire Women and Girls Cricket League Super 8s.
They will compete at Finals Day in August.
Super 8s adopts the rules of softball cricket to help the newer teams eventually progress to hardball cricket.
The eight-a-side games see the batting team start on 200 runs with players batting in pairs for four overs. Five runs are deducted for every wicket lost.
Town started their campaign with a 29-run win over neighbours Tickhill.
Stying top scored with 11 and Alison March made 10 in a net total of 279.
March then claimed 2-15 with the ball as Tickhill responded with 250.
A dominant display then accounted for Alne as Doncaster won by 63 runs.
All eight players made double figure scores in a net score of 317, including 16 from Emma Henderson, Lesley Tew and March.
Lucy Randle-Bissell took 2-17 and Paige Taylor conceded just four runs from two overs as Alne replied with a net score of 254.
Yapham were then defeated by 107 runs.
Paige Taylor hit two big sixes in her innings of 24 off 14 balls as Town posted 329.
An excellent bowling and fielding display then Doncaster take eight wickets, their highest total of the season.
Randle-Bissell claimed 3-10, Styring took 2-15 and Hannah Jones and Sally Donnelly both took impressive catches.
The icing on the cake was an 80-run win over Cottingham, the first time Town have ever beaten the East Yorkshire side.
Taylor (24) top scored for a second successive game as Doncaster set Cottingham a target of 299 to win.
Cottingham could only score 44 in reply and also lost five wickets to leave them on a net score of 219.
Debutant Izzy Foley impressed with the ball, claiming 1-4 from three overs.
Doncaster ran the opposition out three times including a direct hit from Styring.
Town will now turn their attention to the Yorkshire League. They start their Division One campaign at Anston on July 11.