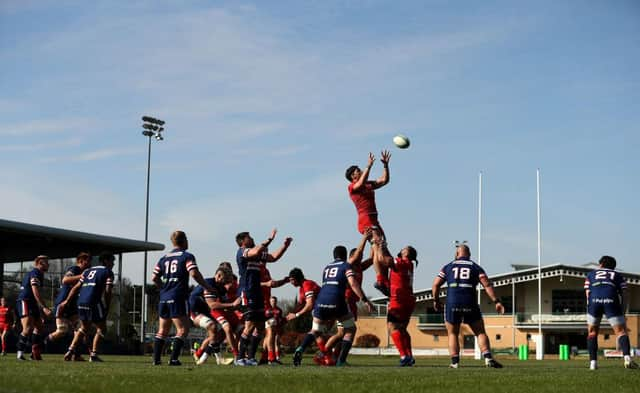 Doncaster Knights hosted Saracens last month. Photo: David Rogers/Getty Images
Supporters are set to return to the Armthorpe Road ground for the clash with Nottingham on Saturday, May 29 (4.30pm) which could yet see Steve Boden's side clinch a place in the play-off final.
Outdoor sports venues are due to be allowed up to 10,000 fans or 25% capacity, whichever figure is lower, from May 17.
Castle Park's capacity is around 5,000.
"We are hoping to be able to welcome a restricted number of fans back to Castle Park for the fixture under the Coronavirus guidelines which will be in operation between May 17th and June 21st but will publish further details once confirmed," Knights said on their official website.
Knights' new-look squad have enjoyed a sensational season to date, winning seven out of eight games with their only defeat coming against Saracens.
They currently sit second in the table behind big-spending Ealing Trailfinders, with the top two in the final standings to meet in a two-legged promotion final.
Knights, in all likelihood, will need to beat the league leaders on their own patch in their penultimate fixture on May 22 to stand any chance of reaching the final – with heavyweights Saracens almost certain to finish either top or second.