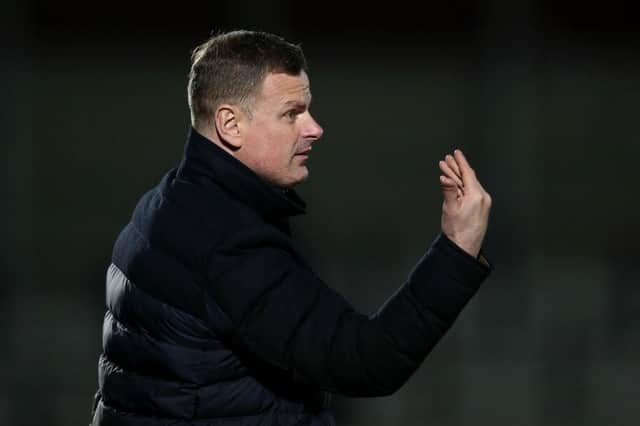 Richie Wellens. Photo by Lewis Storey/Getty Images
And the Rovers boss is hopeful for significant progress on both in the coming days as the players prepare to return for pre-season training.
With the signings of Kyle Knoyle, Ro-Shaun Williams and Ben Close, Wellens has begun to build his new-look squad.
And Rovers were poised to complete the signing of an experienced and versatile left back as the Free Press went to print, giving Wellens his completed defensive line.
Doncaster Rovers new signing Ro-Shaun Williams
Now, he will turn his attention to higher up the pitch and has already held positive conversations with several targets.
"I'm speaking to three left-sided attackers at the moment," he told the Free Press.
"A couple of them are difficult to get because we're trying our best to get the best ones in.
"But if we don't then we move down the order. All three are good players and we'd be happy to have any of them in but we're just trying to get the best one in first.
"We'll get an answer from those in the next few days.
"We need to get in a left sided attacking player and then we can actually pick a team.
"Come the first day of pre-season, we'd have what I think is a decent League One team and from then whatever cherries we can get on top of that will determine where in the division we can finish."
The defensive midfield berth is not quite as pressing for Wellens, who is intent on giving AJ Greaves an opportunity to impress in pre-season.
But he insists the position is a vital one for how his team is to play.
Wellens said: "Because we're going to be a possession-based team and we're going to attack, that holding midfield role is absolutely pivotal.
"It's pivotal that whoever plays there can read the game and is athletic enough to vacate the middle of the pitch and cover areas that we have left open.
"I don't think John Bostock is that player. I do think he's a very talented player who can play in one of the midfield positions further forward so therefore we do need a holding midfielder because it's going to be a vital part of the team."
*