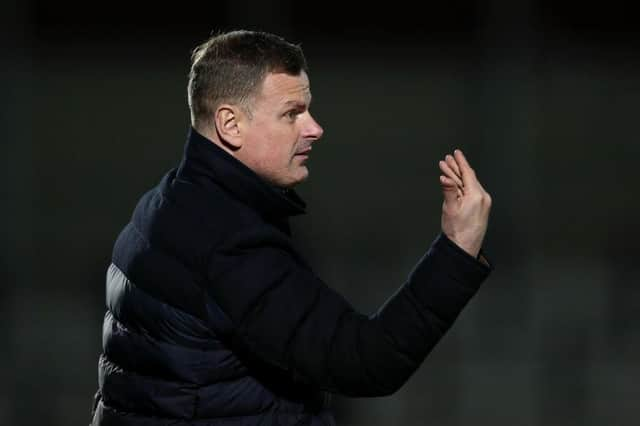 Richie Wellens
Baldwin has spoken of the determination to restore Rovers' reputation for playing entertaining - and successful - football following the appointment of Wellens last month.
And he says that there is an acceptance at the club that it is unlikely to happen overnight but also a determination the identity will remain for years to come.
"It's important that we get our identity back and we play football that entertains and excites the supporters and makes them proud," Baldwin told the Free Press.
"To bring in players to do that may take a couple of years.
"We would hope that we make significant strides towards that this year and fans will immediately see a new style of football that excites them but also it will be winning football.
"We want to develop a brand of football but it may take a couple of years.
"Richie is confident the signings he is bringing in will take us a long way towards that.
"He is doing a wonderful job selling this club to targets while also making sure they are coming here for the right reasons.
"People who join us will be joining us because they want to play for Doncaster Rovers and that is exactly what we want.
"That identity is something we are determined to carry forward, even if the manager changes.
"As part of the interviews, we asked the managers to present video evidence of how they like to play football. We called it identity rather than philosophy.
"Richie did really well with that and we'll be looking for that from candidates in the future too."
Baldwin says it hit home during last season that Rovers had drifted a long way from the identity they created during the incredible rise to, and establishment within, the Championship more than a decade ago.
The view was shared among the board, ensuring the drive to bring about a return during the appointment of the new manager.
"I used to be genuinely excited to watch us play and be proud of it," he said. "I must admit that has diminished.
"Darren [Moore], when he first came in, painted a picture of how the wingers were going to play etc and it excited me again. But, being honest, it perhaps did not happen as described.
"We want all fans to drive to the game really excited about how we play - the number of shots we're going to have, the crosses that will go in, the pressing game, the energy etc.
"If we lose a game, so be it. It hurts and it might ruin our weekends but we've been entertained and we know more often than not we will win.
"We would prefer that and that is where we were quite strong in the recruitment of the manager.
"Rather than get in a manager with a track record and a high win percentage that plays long ball football and is not great to watch, we believe we can get the same results but make it exciting.
"It just may take some time to get there."
*